At Mid-America Transplant, you can make a difference every single day. Join us in our mission to save lives through excellence in organ and tissue donation.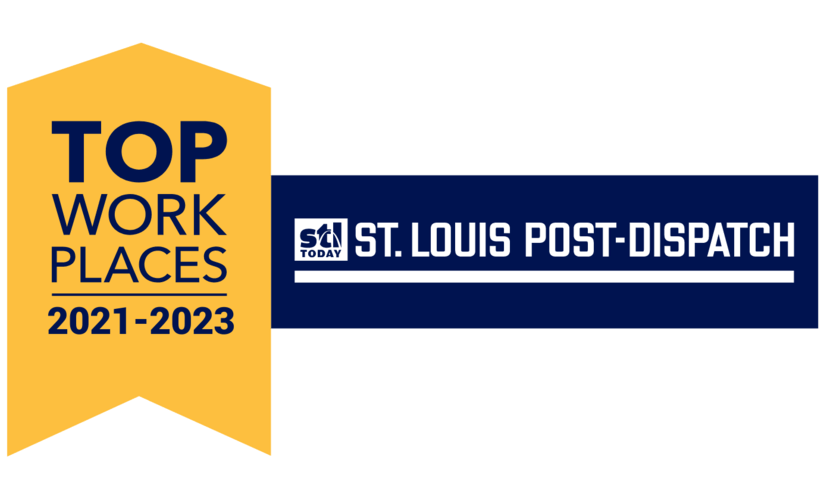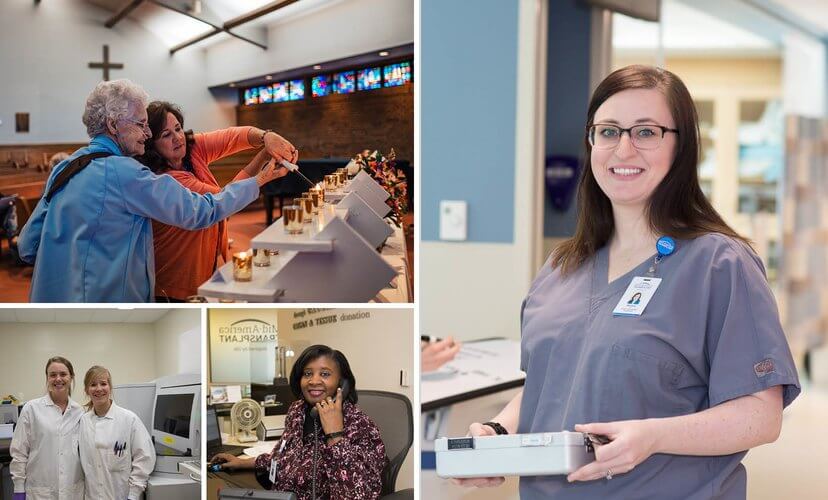 Lifesaving and Life-Changing Work
A career at Mid-America Transplant means giving hope and healing to the 100,000+ patients on the transplant waiting list, bringing peace to families in mourning, building a legacy for donors, and stewarding their lifesavings gifts.  No matter what role you play or how challenging the work can sometimes be, we find that helping save and celebrate the lives of others often changes your own life in the process.  It's the toughest job you'll ever love.
Deeper Purpose
At Mid-America Transplant, every role contributes to saving lives, not only in our community but throughout the world.  Our commitment to our mission is felt in every corner of our organization from the art on the walls to the personal stories shared at gatherings.  Our employees feel rewarded and inspired by the outcomes of our work.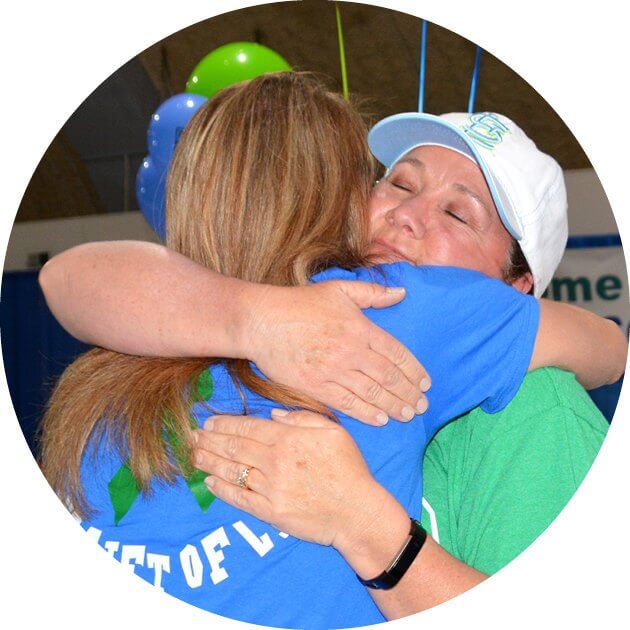 Supportive Culture
To stand at the intersection of death and life can be challenging in many ways.  Our culture is founded on passionate, resilient employees who support one another as we carry out our mission and our wellness and personal development benefits do the same.  We foster an environment that encourages us to be inclusive of diverse perspectives and experiences that enrich our culture and create belonging across all of our teams.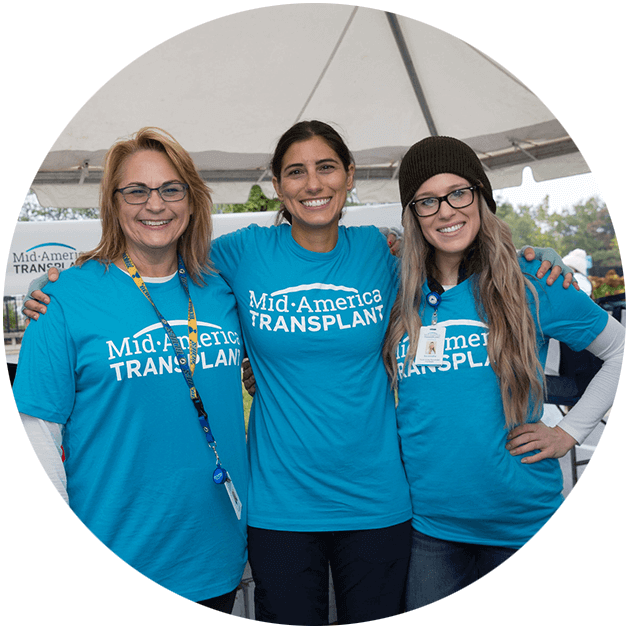 Professional Opportunity
We are a nationally-recognized organization that offers a challenging environment to grow and develop your skills in a unique way.  Our talent springs from a multitude of professional backgrounds which allows us to flourish and be more innovative.  We are committed to being an organization that is continuously improving.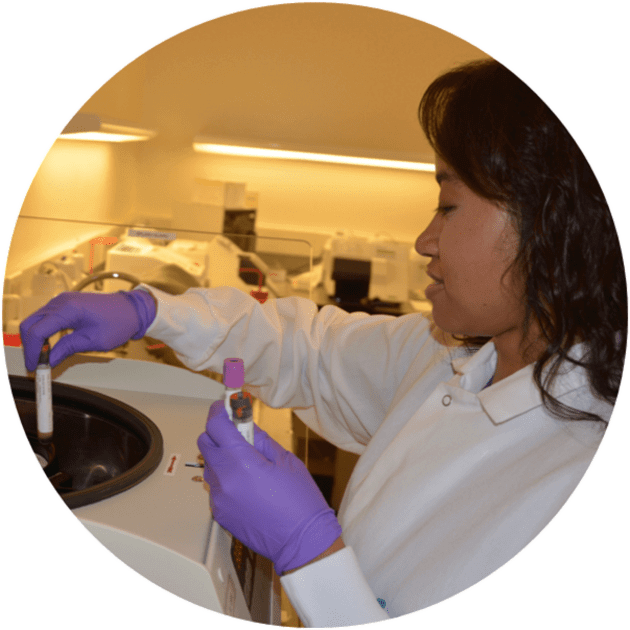 Community Connection
At Mid-America Transplant, you can be involved not just in our organization but the larger donation and transplantation community.  Employees have the opportunity to immerse themselves in the communities we serve through ongoing events and outreach, as well as engage in our own community through surveys, town halls, regular check-ins with managers, and dialogue with staff at all levels of our organization.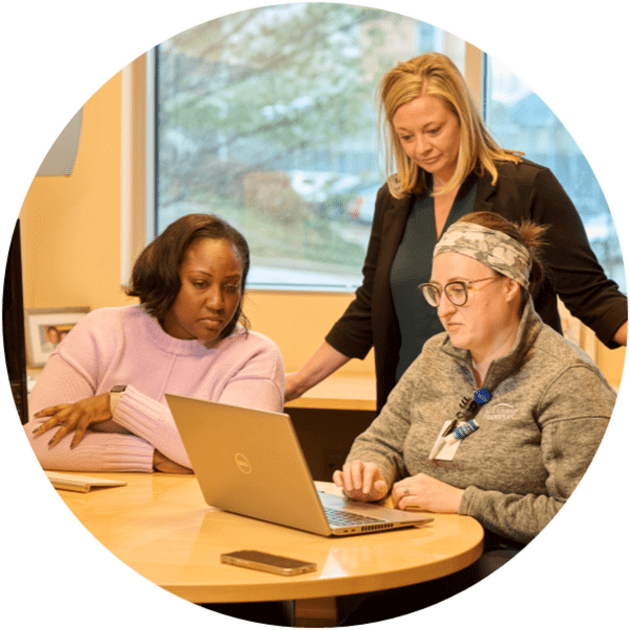 Find A Rewarding Career
We couldn't do the work we do without an incredible team. As an organization, we do everything we can to keep our team members healthy, happy, and inspired.
Mission-Driven: Together, we have built a culture of genuine caring for colleagues and the people we serve. Every day, we work toward our mission by doing our very best and living out our core values.
Benefits: We empower our team to make smart, healthy choices. We offer a range of perks including health and wellness programs, employer-paid health insurance, and free annual sessions with a financial advisor.
Compensation: To be the best organization we can be, we need the best and brightest people. We offer competitive salaries and a robust 401(k) employer matching plan.     
Flexibility: We believe in taking care of our people so they can take care of others. Our generous vacation policy gives team members the time they need to recharge.