Maybe you've had to pause your Saturday morning walk to let runners with numbers on their shirts trot by in a colorful herd. Or perhaps you've seen fundraising links in your Facebook feed for races supporting cancer or Alzheimer's patients. Although most of us are aware of these 5K or 10K runs happening periodically in our communities, many of us have never actually participated in one. 
At Mid-America Transplant, we think it's time to change that! Our 2023 Celebrate Life 5K Run/Walk is just around the corner, and there are so many reasons to join.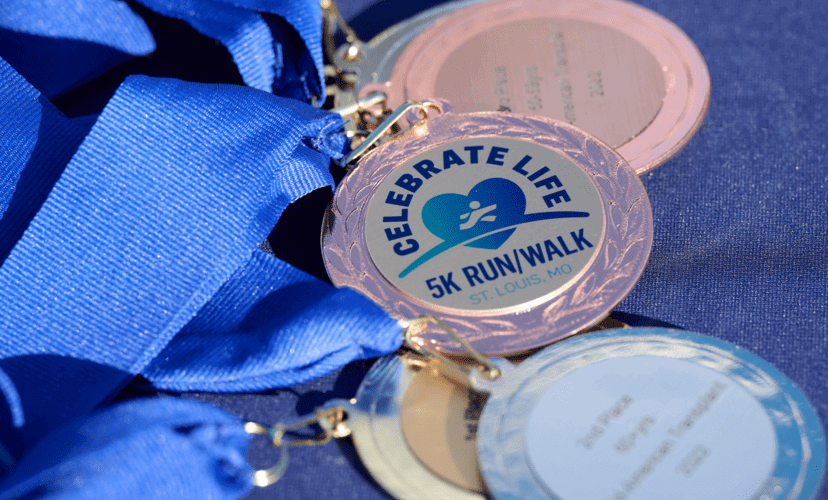 What is the race for? This event raises awareness about organ, tissue, and eye donation. It also honors donor families, celebrates new life with recipients, supports those waiting for a life-saving transplant, and inspires others to say "yes" to donation.  
What if I'm not a runner? This event is for everyone regardless of experience. If you're not up for the entire 5K, you can also run or walk our one-mile route. Some even opt to make signs and cheer on friends and family from the sideline. Additionally, participants can register as individuals or as part of a team. 
When does it take place? The 5K will be held on Saturday, September 30, 2023 in St. Louis, Missouri. Meet in Forest Park at the Upper Muny Lot. Sign up and get more details here.  
How much does it cost? The registration fee is $25 and includes our annual t-shirt. Many of our participants choose to do additional fundraising to honor a loved one. We often see teams in matching t-shirts and carrying posters to show the world who they are running for!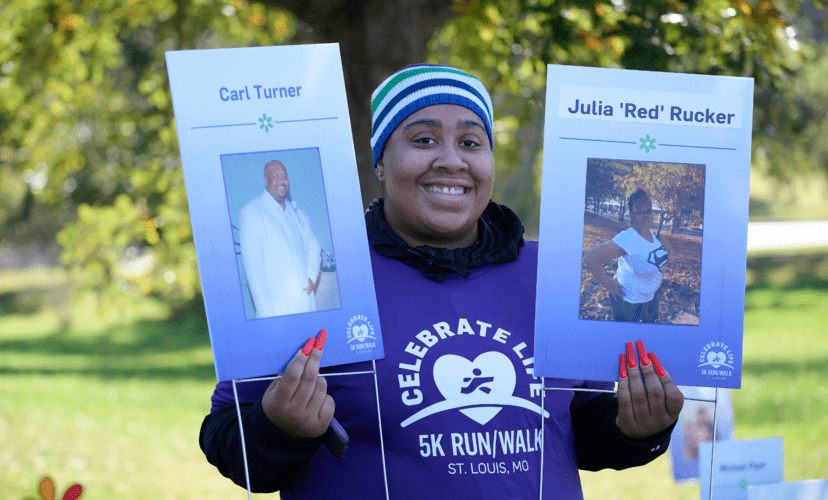 Who participates? People of all ages join the Celebrate Life 5K Run/Walk. Some do it in honor of a loved one who gave the gift of life, others join to celebrate a transplant anniversary. Every year, we hear moving stories of why people make the choice to participate in the Celebrate Life 5K. Here's some inspiration from past participants:  
"We walk in honor of my dad George Meyers who was an eye and tissue donor. This will be our 6th walk and we always love coming!" - Shelley G. 
"I walk/run in honor of my daughter Stella Grace Miles who is forever 13 months old. Would love to connect with the family/families who received tissues from my daughter. I also honor everyone at this event as it is an amazing heartfelt event that everyone should be a part of." - Susie N. 
"We walk/run in honor and memory of Our Beautiful Nightingale Madeline. We celebrate her gift of life she so selflessly gave and continue the chapters of her life by advocating for others to do the same, by saying yes and giving the gift of life." - Joan F. 
"I do it for my son, Nicholas Copeland. It will be two years on 9-11-23. I miss him so much, but he lives on in three recipients whom I hope to meet one day." - Michelle F. 
"I do it in memory of three relatives: one donor and two recipients, and also in memory of and to honor my donor and their family. They are all on my mind EVERY day!!" - Steve M. 
"I hope to walk at your event this year to honor and thank my donor and everyone at Mid-America Transplant and BJC for providing me with a new heart and life. I am still so humbled and thankful for my gift." - David M. 
"We run for our mother (donor) and all donors and recipients. Absolutely love doing this every year." - Kristy W. 
Are children allowed to participate? Absolutely! In fact, this race includes an award for top finishers in the 12 and under group! What better way to get kids involved to support this important cause? Awards will also be given to the top three finishers overall, as well as the top finishers in the following age groups: 13 to 19, 20 to 29, 30 to 39, 40 to 49, 50 to 59, and 60+.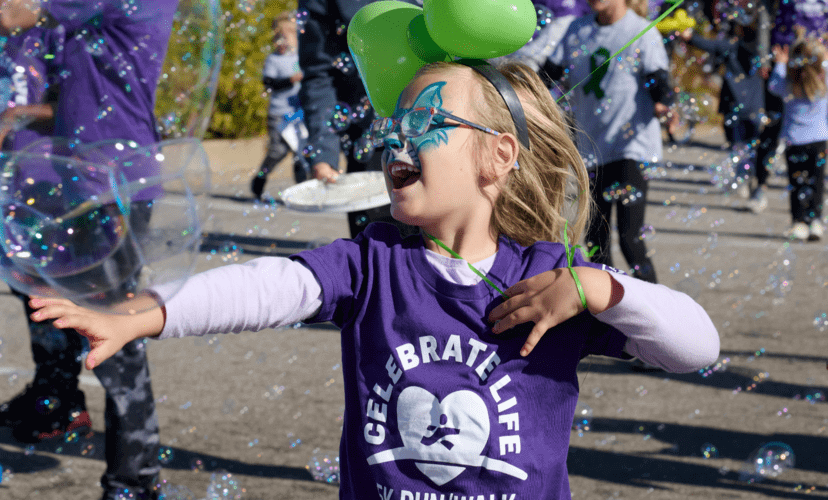 So lace up those sneakers, because the Celebrate Life 5K on September 30 will be a fun, meaningful way to bring neighbors together in support of our mission to save lives. Mid-America Transplant is focused on strengthening communities by not only serving as the link between patients awaiting organ and tissue transplants and those who donate, but also as a community of support and compassion for those impacted by organ and tissue donation.  
For more information on the Celebrate Life 5K, including how to register and what to expect for packet pickup, visit the 2023 Celebrate Life 5K registration page.