Mid-America Transplant is pleased to announce that Diane Brockmeier, current executive vice president and chief operating officer, has been promoted to president and CEO. Brockmeier, who has more than 29 years of experience at the organization, succeeds Dean F. Kappel, who has served in this role for nearly 30 years. Her new role will begin on February 1.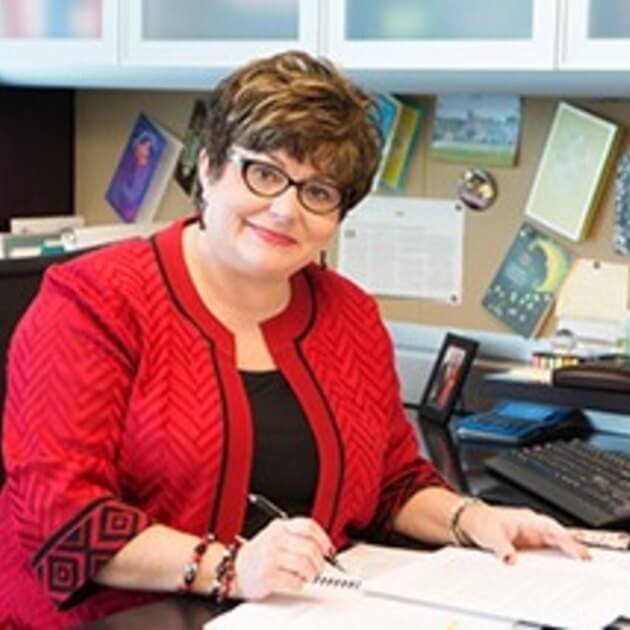 "After conducting a nationwide search and considered more than 130 candidates, we unanimously selected Diane based on her impressive experience in quality improvement and strategic leadership," said Robert Bezanson, chairman of the Mid-America Transplant Board of Directors. "Diane brings deep expertise and an unwavering compassion for the families and communities we serve through organ and tissue donation. We are confident that her strong track record of innovation and performance excellence will continue to propel Mid-America Transplant forward as a national leader in organ and tissue procurement."
Since joining Mid-America Transplant as a nurse in 1986, Brockmeier has held a number of clinical and administrative roles at the organ procurement organization (OPO), most recently serving as executive vice president and COO for more than 12 years. In this role, she oversaw partnerships for more than 120 hospitals and transplant centers located throughout eastern Missouri, northeast Arkansas and southern Illinois.
Brockmeier is nationally recognized for her collaborative efforts to establish key quality benchmarks and enhance organ and tissue donation recovery, quality and processing. Strategically, Brockmeier was the driving force in implementing several innovative best practices over the past several years, including the design and construction of a first-in-the-nation, on-site surgical suite for organ recovery. Brockmeier enhanced the initial vision to include on-site catheterization and CT scanning, which resulted in enhanced quality control and convenience for donor hospitals and surgeons. She also championed the establishment of OPO-operated driver's license bureaus in the state of Missouri, leading to an increase in the number of people who sign up for the state donor registry. The two projects are now shared as best practice examples nationwide.
2015 marked several important milestones for Mid-America Transplant, including the completion of 618 lifesaving organ transplants, a record for the organization. In November, Mid-America Transplant was named a 2015 recipient of the Malcolm Baldrige National Quality Award for Performance Excellence. This prestigious award recognizes the organization for its ability to serve the community by saving lives through increased organ and tissue donations, and marks the first time an organ procurement organization has been named a Baldrige recipient.
"Diane was instrumental in driving organizational changes and process improvements that earned Mid-America Transplant this honor," said Kappel. "Her close collaboration with hospitals and transplant centers and her unwavering commitment to excellence has enabled us to provide the greatest quality and care to organ donors, recipients and their families."
Under Brockmeier's leadership, Mid-America Transplant also has been a two-time recipient of the Missouri Quality Award for operational performance. Brockmeier's collaborative team-building approach has been integral in fostering a culture of employee engagement earning Mid-America Transplant rankings as a "Best-in-Class" employer by Avatar Solutions and a St. Louis Post Dispatch "Top Workplace" in 2015.
"It has been a privilege to work alongside Dean over the past three decades to establish Mid-America Transplant as one of the most innovative organ procurement organizations in the United States," said Brockmeier. "I'm honored to carry on the legacy he has created, and I look forward to working with the board, our partners and our communities as we begin the next chapter of Mid-America Transplant."