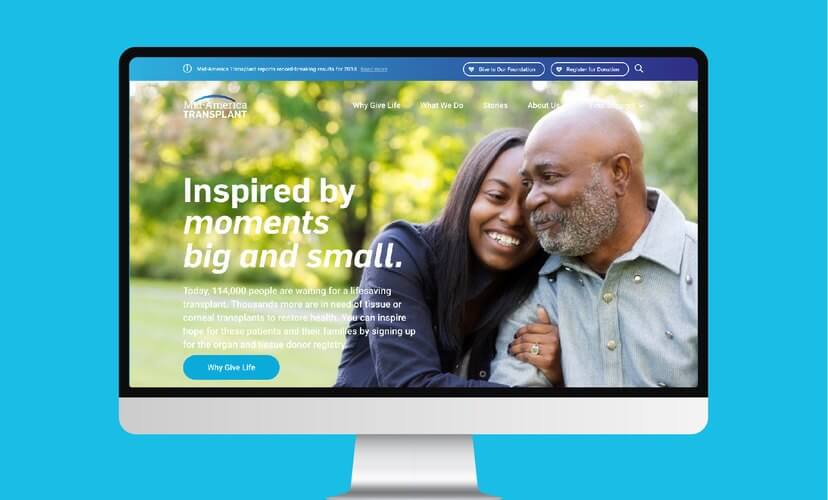 We are excited to announce the launch of our new website, a resource created for donor families, transplant patients, and our community.
"The new website will help us continue our mission to save lives through excellence in organ and tissue donation," says Diane Brockmeier, Mid-America Transplant President and CEO. "We are always looking for ways to enhance our support for donor families, improve our resources for transplant patients and our partners, and further educate the community on the importance of joining the donor registry. This website empowers us to do all of those things in an accessible, inspiring way."
Below, we've highlighted a few of the site's exciting new features.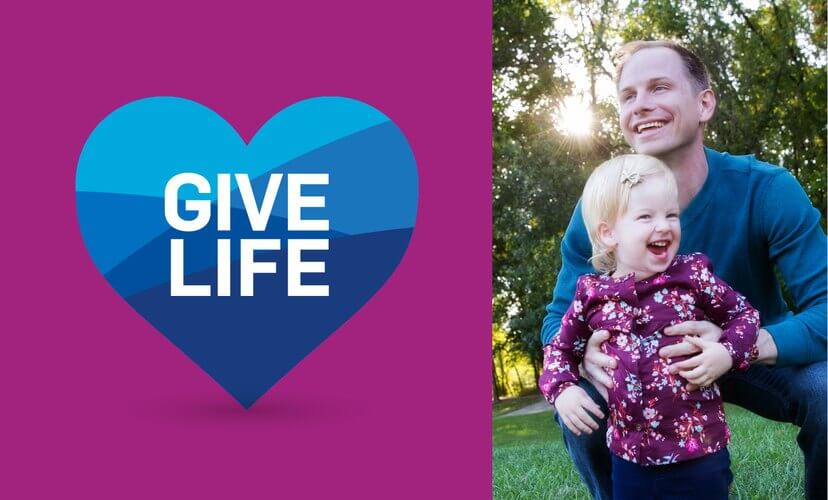 Register for Donation
Our new site allows visitors from across the country to quickly join the National Donor Registry. Whether you live in Missouri, Illinois, Arkansas, or any other state inside or outside of our service area, you can sign up for the registry on our site in two minutes or less. Click the link below to say yes today!
Join the Registry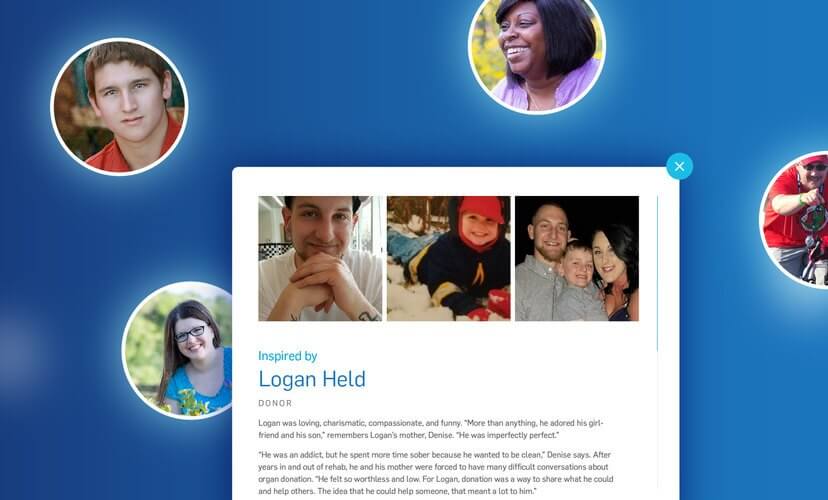 Read Donor & Recipient Stories
Behind every donation and every transplant, there's a story. In our new Stories feature, you can read about courageous donors like Logan, who helped a patient in desperate need of a kidney transplant. You can also meet recipients like Nikki, who is forever grateful for the gifts her donor shared. If donation or transplantation has touched your life, we invite you to submit your story to this inspiring collection.
Visit Stories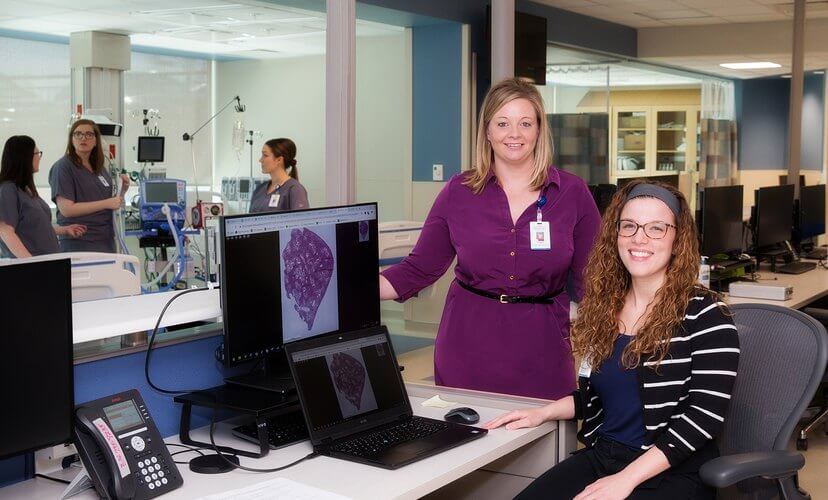 Explore What We Do
As an organization, we are committed to building trust and transparency in our community. We invite you to take an inside look at what we do each day to further our lifesaving mission, from the state-of-the-art ICU and tissue area where we facilitate donation to the resources and support we provide for families across our region who are coping with the loss of a loved one.
Learn More