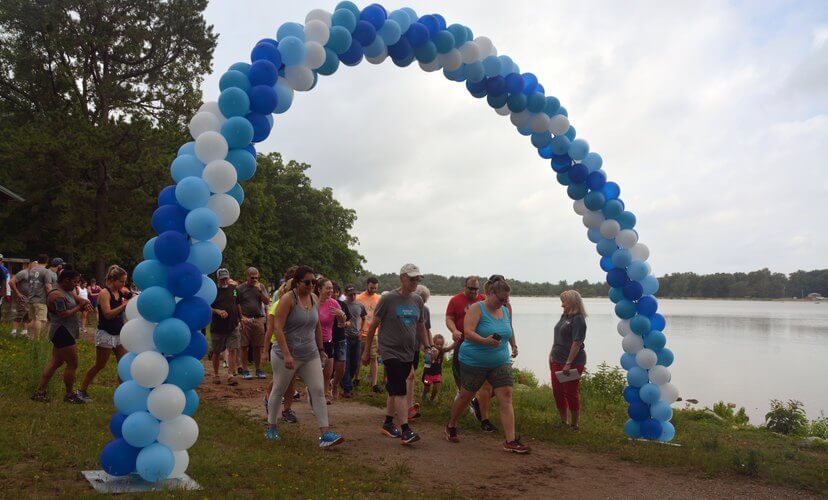 Dr. Stephen Lunde recalls walking into Gearhead Outfitters in the fall of 2018. He had started cycling just a couple years earlier to improve his health, and Gearhead was his go-to shop for cycling equipment.
On this fall day, he spotted the owner of the store. "I asked if he had thought about sponsoring an event (to support organ and tissue donation)," Dr. Lunde said. "I told him about Mid-America Transplant and my son, who was a tissue donor. He said, 'I'm always looking for a worthy cause to back. Get back to me after Christmas.' I called him after Christmas, and the rest is history."
Mid-America Transplant proudly held the inaugural Inspired by Life Ride Run Walk in June 2019 in partnership with Gearhead Outfitters. About 130 people attended the event at Craighead Forest Park in Jonesboro, Arkansas to honor their loved ones and raise awareness for organ, eye, and tissue donation.
"We were hoping for 20-30 people," Dr. Lunde said of he and his wife. "For something with no ribbons, no glory, no trophies … it's an awareness event. What can you say?"
The event provided an opportunity for the community to remember and honor their loved one's who gave the Gift of Life through organ, eye, and tissue donation. Dr. Lunde rode the paved trail at Craighead Forest Park in honor of his son, Adam. "Adam was gentle soul," Dr. Lunde said. "He always felt like a square peg trying to fit in a round hole. Academically, he struggled, but he went to a trade school and did anything with his hands. He was wonderful at it."
Adam helped up to 50 people as a tissue donor.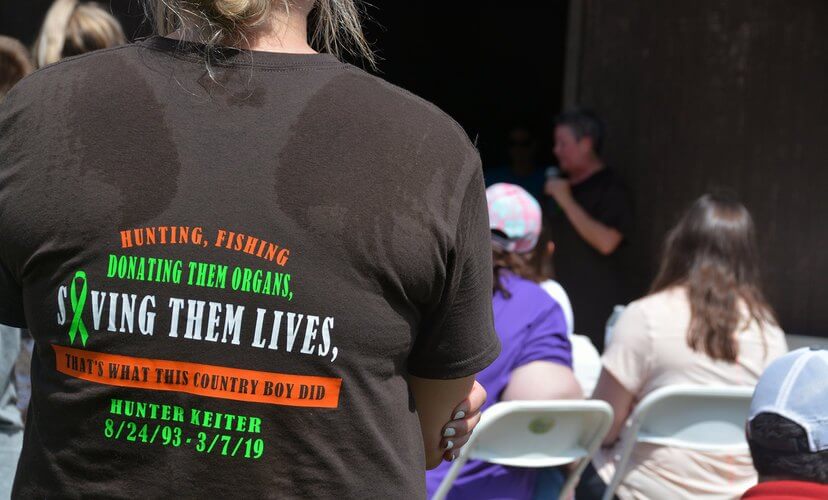 Attendees of the event could cycle the paved trail like Dr. Lunde or run or walk the three-mile chat trail around the lake. After the Ride Run Walk concluded, attendees heard from donor mom Roxanne Gilley. She shared stories about her 25-year-old son, Hunter. "About two months before his accident he was with a friend talking one day about being organ donors," Roxanne said. "Both of them laughed and said, 'Nobody would want our organs.' Five people got his organs."
Hunter loved music and movies and to hunt and fish. Roxanne was joined by a large group to remember Hunter. They all wore brown shirts with a take on Luke Bryan's song "Huntin', Fishin' And Lovin' Every Day." On the back of the shirt, it says, "Huntin' and Fishin' and Donatin' Them Organs. That's what this country boy did."
Roxanne said it was important to share his story to encourage others to donate organs and tissues. "We have two guys from our church, one is on the kidney transplant list and one is trying to get on the kidney transplant list," she said. "I have learned how important this is. There are people of all ages who want to go on with their lives, but they need help from someone else."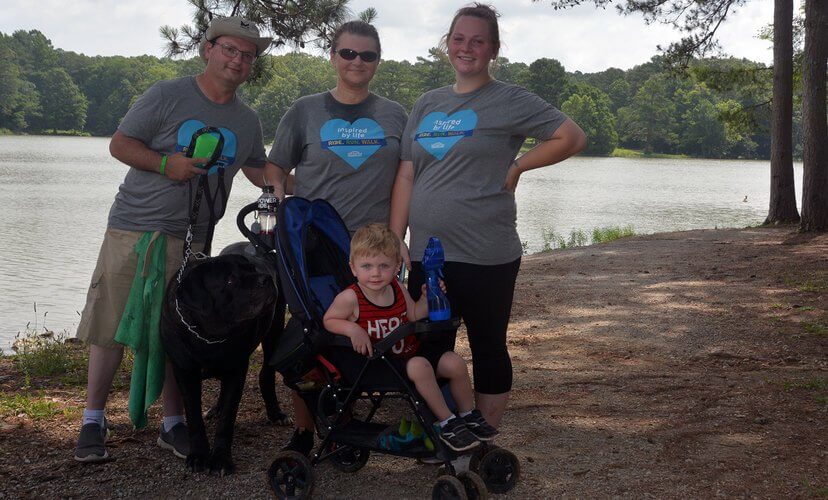 Albert Veteto attended in honor of his mother and sister, who both were tissue and cornea donors at the age of 57 after kidney complications. "My mom, she always believed in giving back," he said. "She was a good Christian lady, and she thought that if she couldn't use it, maybe somebody else can. There ain't no use in getting buried and taking it with me.'"
His sister enjoyed helping people, including children and those with special needs.  "She always told us, 'When I die, I want to give away everything I can. If somebody can use it, give it away.' She was like my mother," Albert said.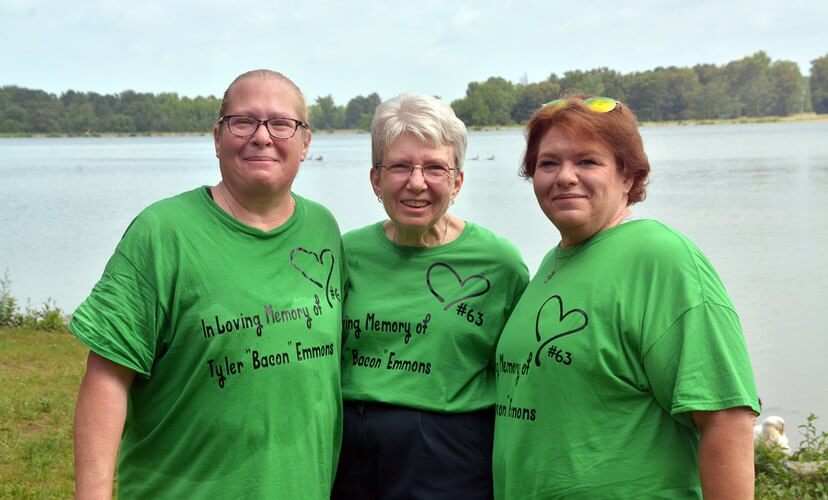 Amy Emmons walked for her 15-year-old son Tyler, who loved to play football, loved animals, and loved life. He hunted and fished with his grandfather, who passed away seven months earlier.
Tyler made the decision to be a donor. He was on the bone marrow donor list in honor of his uncle, who died of leukemia. When he got his driver's permit, he chose to join the organ and tissue donor registry. "It was his decision, and that's the kind of kid he was because he realized that if his life was taken, he could help so many more."
Tyler helped 23 people as a tissue and cornea donor. "We're here in memory of Tyler," she said. "You never want them to be forgotten, and he's certainly not. He's still here every day with me and those he helped."
Feeling inspired? Say yes and give life. Register your decision to be an organ, eye, and tissue donor at SayYesGiveLife.Org.