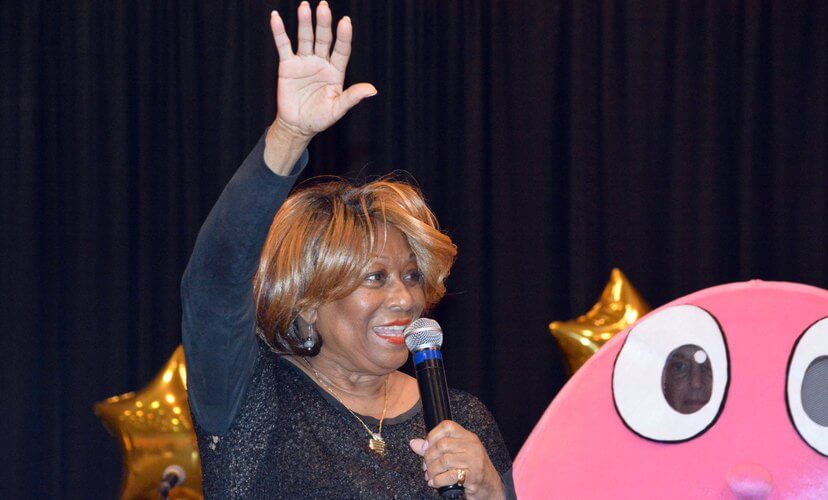 Charlotte Ottley learned last year her kidney was failing. On Sunday afternoon, she shared about her journey as one of 113,000 people nationwide waiting for a lifesaving transplant at the Urban Expo, hosted by the Urban League of St. Louis at America's Center.  
Charlotte spoke about organ and tissue donation on the main stage during a break in the headlining gospel concert. Mid-America Transplant Community Outreach Coordinator, Rev. Anthony McPherson concluded the break with statistics, information and a call to join the organ and tissue donor registry at SayYesGiveLife.Org.
Charlotte told the crowd about what it is like waiting for a transplant. "I wear pants because my legs are scarred," she said. "I wear sleeves because I've had needles in my arms because of dialysis. But through it all, God has dispatched angels to me to pray and lift me up."
Her inspiring words concluded with a message about her never-quit attitude and her drive to ask others to make a difference. She encouraged the audience to make a difference in the lives of the 1,200 people waiting for a lifesaving transplant in St. Louis.
Mid-America Transplant proudly hosted a registry drive during the two-day Urban Expo event, reaching thousands of people with the inspiring message of organ and tissue donation.