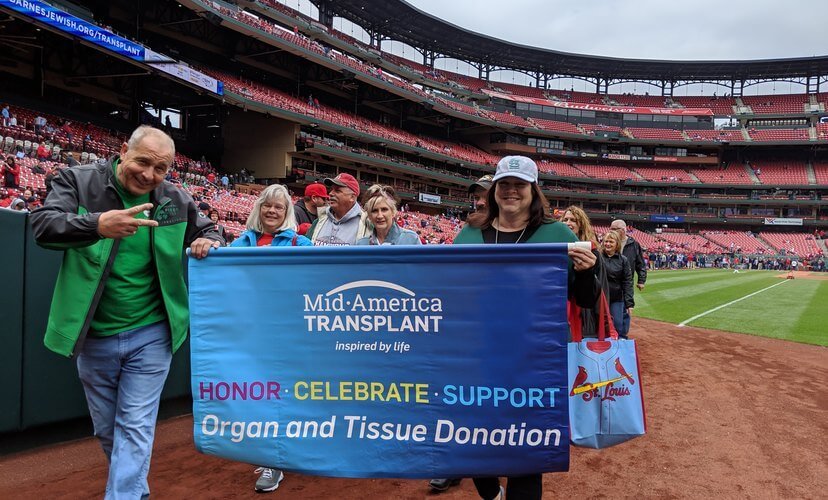 More than 4,500 people participated in an on-field parade around the warning track at Busch Stadium on Sunday for Transplant Awareness Day with the St. Louis Cardinals. Donor families, transplant recipients and patients waiting honored donors with the trek around the track, holding signs and banners. Representatives with the St. Louis Cardinals said this is the largest attendance for an on-field parade.
Fans with a theme ticket to the game sponsored by Barnes-Jewish Hospital received a special Donate Life-themed St. Louis Cardinals hat. The black hat incorporated the Donate Life shades of blue and green into the Cardinal bird logo.
An unexpected meeting between a donor family and recipient has also made national news. Watch the inspiring video here.
For more photos, visit our Facebook page album from the event.