The Mid-America Transplant Eye Bank is recognized for its expertise and leadership in eye banking. Our skilled staff provide high quality tissues to surgeons in a timely manner so patients waiting for a vision-saving cornea transplant can get back to enjoying life's meaningful moments.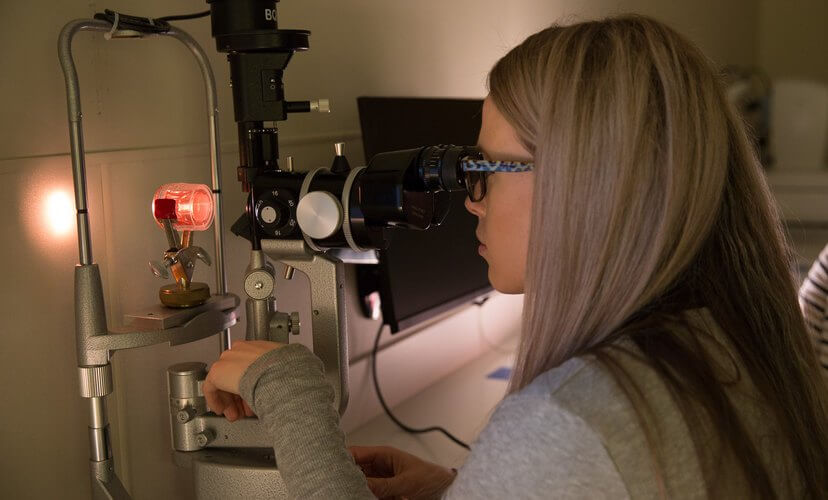 High-quality, full-service eye banking
Penetrating Keratoplasty (PKP): Full-thickness corneas based on your tissue criteria.
Endothelial Keratoplasties

DSAEK: Standard grafts (>100 µm) or ultra-thin grafts (40 µm - 90 µm).
DMEK: Prepared in our laboratory and marked to your specifications. Available mounted.

Keratolimbal Allografts (KLA): Recovered using special techniques specifically for your patient.
Anterior Lamellar Keratoplasty (ALK): Pre-sectioned upon request.
Glaucoma Shunt Cover/Patch Grafts: Corneal tissue is sent in the form of a PKP in Optisol GS, which expires 14 days from TOP. We do not preserve corneal tissue for long-term storage in absolute alcohol. We also don't use absolute alcohol in any of our processing.
Sclera: Sclera in different sizes, stored at room temperature in 95% ethyl alcohol (not the same as absolute alcohol).
In addition, the Mid-America Transplant Eye Bank offers surgeons:
Reasonable processing fees. Part of our nonprofit mission is a dedication to being good stewards of our resources while maintaining our place as a world leader in eye banking.  
A single source for all tissues. Every cornea we recover meets our high standards, because it is in our hands from donor recovery to delivery to your surgery center.
Personal attention to your tissue preferences.
World-wide experience and leadership in eye banking. We have provided corneas to surgeons across the country and around the world. 
Free shipping in the United States
We're near one of the nation's busiest airports, St. Louis Lambert International Airport, which means reduced travel time for tissue, keeping surgeons on schedule. 
For more information, contact the Mid-America Transplant Eye Bank at eyebankvm@midamericatransplant.org or 314-735-8233.