We partner with medical organizations across our region to serve donor families, patients waiting, and transplant recipients. Together, we can save more lives.
Our staff works with 124 hospitals and four transplant centers, as well as medical examiners and coroners throughout the region. We build these relationships by offering educational programs, working to understand each organization's unique challenges, and recognizing their lifesaving accomplishments.
Organ Transplant Centers
In addition to our hospital partnerships, we work closely with the four organ transplant centers in our service area to ensure that the gift of donation is available to the communities we serve.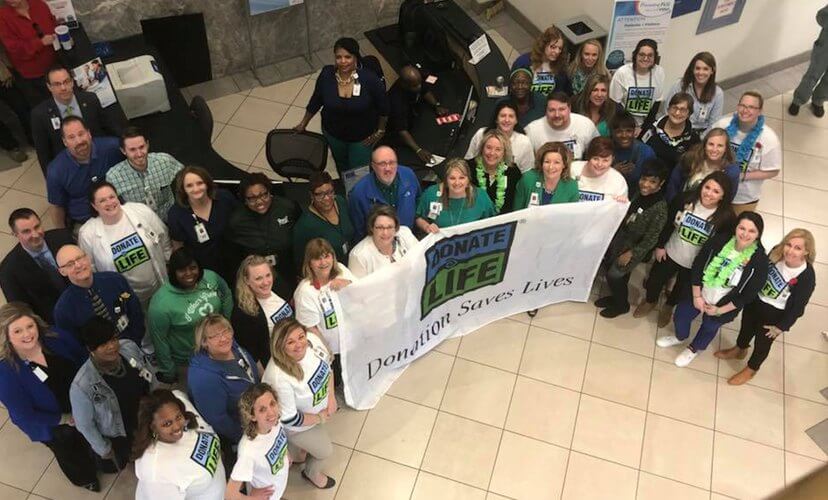 Tissue Processors
Mid-America Transplant partners with several organizations that transform donated tissue into its transplantable form. These organizations ensure that the gift of tissue donation is available to those in need of lifesaving transplants.
Transportation
Transportation is an essential link in the time-sensitive and intricate donation process. Investing in enhanced transportation and logistics is part of Mid-America Transplant's commitment to saving lives through excellence in organ and tissue donation.
A fleet of six specially staffed and equipped SUVs to transport organ recovery teams, organs, and tissues has been deployed in partnership with Nationwide Organ Recovery Transport Alliance (NORA). NORA specializes in transport logistics for the organ and tissue donation community. Their drivers, many of whom have experience as emergency responders, receive specialized training as it relates to the human and technical aspects of organ recovery. NORA will also handle flight logistics for both commercial and charter flights when necessary.
Read the full press release.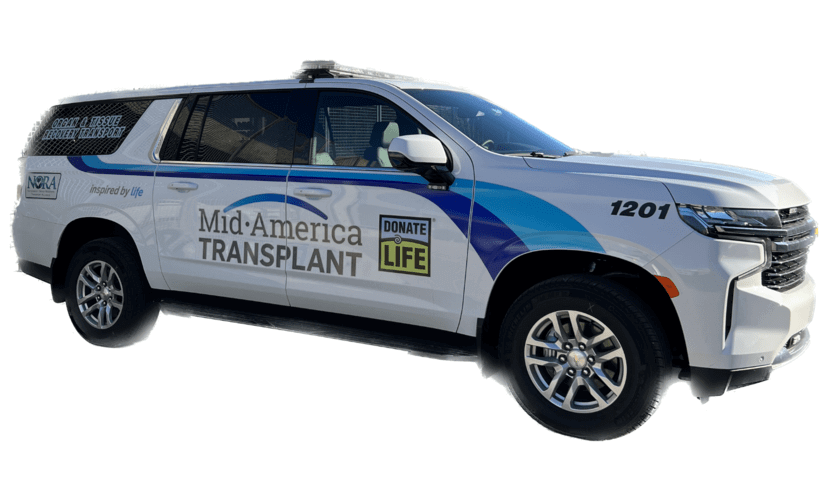 Information Technology
In 2006, Mid-America Transplant began partnering with and investing in LifeLogics, a non-profit, private foundation that provides data management solutions for organ and tissue recovery organizations. This partnership continues to empower our team to save even more lives through organ and tissue donation.