2018 was a year of remarkable moments for our team and the communities we serve.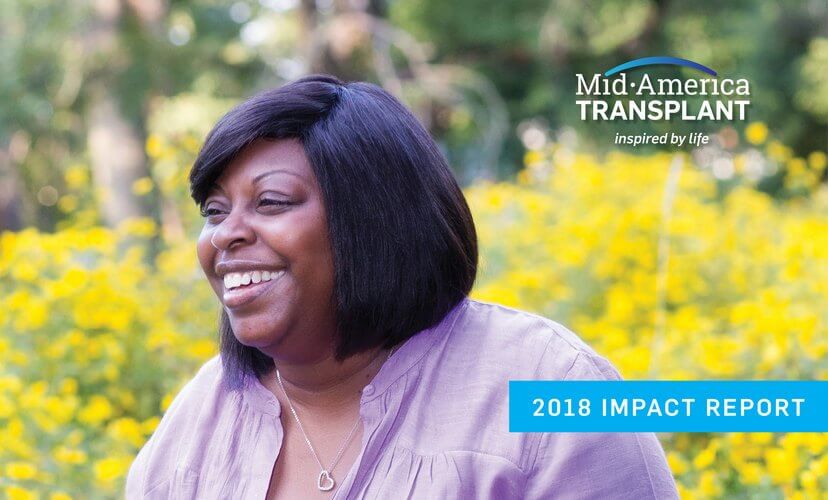 A historic 1,986 tissue donors made tens of thousands of tissue transplants possible. We experienced our second-highest year for organ donation, with 629 lifesaving organs from 196 donors. Our team recovered 1,108 cornea donations to restore sight for patients with vision loss. We are grateful for the donors and donor families who shared these gifts of life with organ, tissue, and cornea recipients in our region and beyond.
It was a year of hope and healing for families in our community. We met Jeff, an athlete and father whose life was put on hold after a serious knee injury. Jeff's tissue donor helped him regain mobility so he can enjoy memorable moments with his daughter. We met Denise, who attended our Donor Family Workshop and shared how much it means to know that her son, Logan, was able to help others through the gift of donation.
In 2018, we expanded programs across our service area to reach even more families. We worked with our hospital partners to introduce the Path of Honor, an emotional moment when family, friends, and staff line the halls to honor a hero as they make their way to donate. After identifying a lack of resources in our region, our Foundation provided funding for five grief centers to help families who have lost a loved one.
Throughout the year, we continued to push our industry forward through moments of innovation. Our new six-bed ICU and enhanced facility help us save and heal as many lives as possible while participating in studies that could change the future of donation and transplantation.
As we move into 2019, we are truly inspired by the selfless donor families, courageous recipients, and compassionate partners in our community. We look forward to many bright moments to come.
Diane Brockmeier
President and CEO