Did you know that over 250,000 species of plants depend on bees for pollination? This means bees are foundational for supporting life on Earth, making them the ultimate symbols of commitment to the greater good. Donate Life America was inspired by the vital role that bees play in sustaining life and, as April is Donate Life Month, has named the 2022 theme "Bee A Donor". Bees are a small but powerful life force, working together with dedication, collaboration, and a strong sense of community.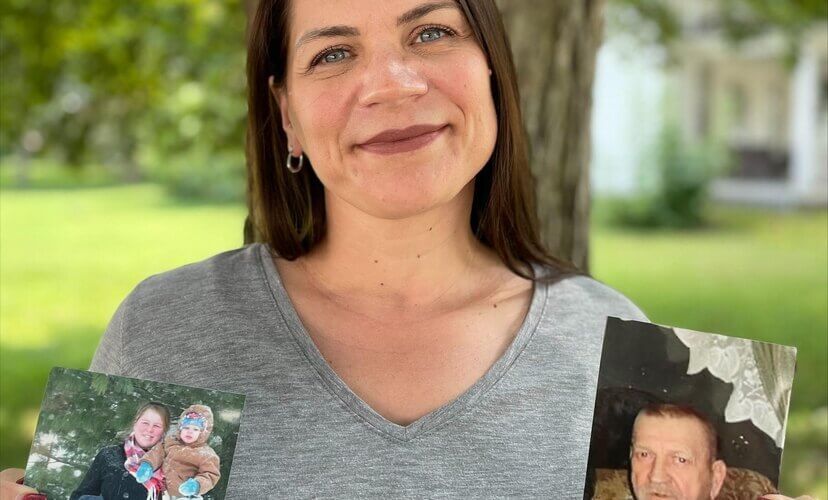 Wendi Rose, Manager of Family Support at Mid-America Transplant, knows firsthand how important the organ donation community is. Her stepdad was a tissue donor in 2011 and five years later, her niece was a cornea donor. "The mission has touched my family personally," she says. "We joke that my family doesn't get the choice whether or not to donate because I work at Mid-America Transplant!" And as a result, Rose is able to champion organ donation and encourage others to register. "There's such a ripple effect with donation. It's not just the recipient whose lives they're touching. It's the people who love them, their co-workers, or people they go to church with. People don't always think about the magnitude of how just one transplant can affect so many different people." This National Donate Life Month, we hope you'll be a part of this interconnected life-sustaining community by registering as an organ, eye, and tissue donor.
Get involved with National Donate Life Month
National Donate Life Month (NDLM) was established by Donate Life America and its partnering organizations in 2003. Observed in April each year, National Donate Life Month helps raise awareness about donation, encourages Americans to register as organ, eye, and tissue donors, and to honor those that have saved lives through the gift of donation. In addition, NDLM features an entire month of activities you can participate in to raise awareness around the mission.
Donate Life Living Donor Day (April 6): Living organ donation offers another choice for some transplant candidates, reducing their time on the waiting list and leading to better long-term outcomes for the recipient. Join us in thanking all living donors for their lifesaving generosity.
Blue & Green Spirit Week (April 16-22): Each day of the week leading up to National Donate Life Blue & Green Day is dedicated to a special theme and will include recognizing donors, volunteers, and healthcare heroes, giving hope to those waiting and engaging the public in fun at-home activities.
National Donate Life Blue & Green Day (April 22): Wear blue and green on April 22 to share the Donate Life message and promote the importance of registering as an organ, eye, and tissue donor.
National Pediatric Transplant Week (April 24-30): The powerful goal of National Pediatric Transplant Week is to end the pediatric transplant waiting list. Throughout the week, clinical partners will share their innovative work and patient stories (candidates and recipients), donor families whose children have saved and healed lives through organ, eye, and tissue donation are honored, and recipient families share their thanks and celebrate milestones.
Take steps to save more lives
The need for more organ, eye, and tissue donors is great. You can help to spread awareness while celebrating NDLM through many ways, showing support for donor heroes, their families, and those awaiting a lifesaving gift.
Rose knows how lucky she is to contribute to the lifesaving mission of organ donation. "I go to work at Mid-America Transplant and get to be part of a miracle every day and that's really cool," Rose adds. "I'm so grateful I'm at a job that I love and that I get to make a difference in people's lives every single day. The donor families I meet are absolutely, 100 percent the reason I do my job. They're just amazing and are the most giving people I know." 
Become part of a cause and a community that's greater than yourself. By registering as an organ or tissue donor, you can bring hope to patients and families who are holding out for a miracle. Sign up for the donor registry and increase the chance that patients waiting will get the transplants they need to survive and witness the benefits of organ donation first-hand.