Having eyesight is something that most people take for granted until you no longer have it. Facilitating the gift of sight as an ocular coordinator for Mid-America Transplant is an honor not lost on Brice.
"It's hard to put into words what it's like to fulfill this type of gift," he said. "I've had the opportunity to read letters from recipients who were given a cornea transplant. It's so rewarding to hear a person say they were able to paint again or see their grandkids. It's not necessarily life-saving like donating organs can be, but it's life-changing when you think about how they were living versus how they can live again with their sight back."
Brice didn't know that he wanted to work in organ, tissue, and eye donation but he was certain a medical role was in his future after his mom took him to see a human body exhibit in his town's local museum. "I was just fascinated by all the different structures and parts that the body had," he said. "I knew from that point on I wanted to pursue a career in the medical field but there were such a vast number of options."
A friend of his who worked at an Eye Bank encouraged him to apply for an open role there recovering corneal tissue from individual donor heroes, which was Brice's first exposure to working in organ and tissue donation. "I got to read what the donor's last requests were during recoveries and knowing we were securing such impactful gifts, it was very important to me that everything was done well and done right."
When a position opened at Mid-America Transplant, he talked with the eye bank director. Brice said, "We discussed the role and I decided it sounded like a great fit, so I made the jump to St. Louis."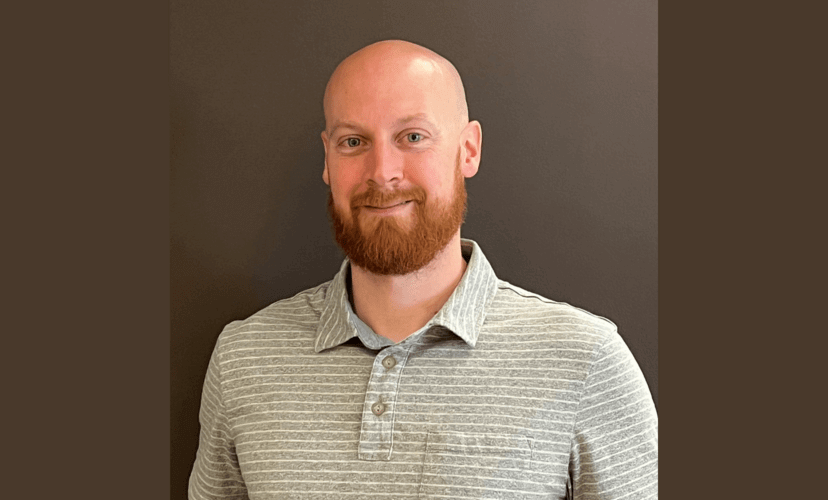 Given that Brice started his career as a recovery technician and moved into a supervisor role where he trained others on how to recover corneas, he was well prepared to step into the role with Mid-America Transplant. Now Brice's role involves procuring corneal tissues and preparing them to ensure the best outcome for transplant surgeries.
"Our primary job is once corneal tissues are recovered, we evaluate that tissue under a couple of different microscopes to make sure they meet certain parameters put in place by the Eye Banking Association of America," he explained. "We get an image of the cells and make sure there are enough cells left to be suitable. And then we look through all of the layers of the cornea to confirm there's no scarring or anything that might hinder the tissue from being used for transplant."
From there, Brice's team does a "pre-surgery" on the tissue so that there's consistency within the process and it's easier for the surgeons. "We cut certain layers of the tissue to a certain thickness so that when it is ready to be transplanted, it exactly matches the criteria the surgeon and patient needed," Brice said. "Our team's main goal is to steward our donor heroes' life changing gifts and allow as many others as we can to receive the gift of sight."
There's something so powerful about a gift to help an individual see again, but the impact of ocular donations extends beyond that singular transplant. Individuals who have had damage to the white portion of their eye, the sclera, can benefit from an ocular donation as well as people who need help rebuilding their eyes. Scleral tissues can also be used to help repair children's eardrums.
Brice also says that you should not rule out being an eye donor someday, regardless of your current vision. "People say 'Oh, you don't want my eyes because my vision is awful,' but 99 percent of the time they can still be an eye donor because their corneas are fine," he said. "In fact, depending on what caused blindness initially, a man who has been blind his entire life could still give sight to a recipient as an eye donor. If his corneas are working perfectly, he could potentially help someone else see even though he couldn't."
Brice is inspired in his role through the impact of what corneal tissue can do. However, this is not the only source of his passion for his work. Brice and his parents recently became a donor family when his younger sister died in a car accident at age 18. Fittingly, his sister was an eye and tissue donor. "That experience definitely increased my desire to want to help," he said. "It really makes me want to guarantee that these tissues are able to help others."
If you feel a calling toward organ, tissue, and eye donation, consider joining an organization committed to a lifesaving mission and find a rewarding career with Mid-America Transplant. View our current job openings.