This year, in recognition of National Donate Life Month, Mid-America Transplant will host an honor walk during the Donate Life Game on April 16th at Busch Stadium. It's a way to honor those who gave the gift of life, celebrate those who have received the generous gifts and support those who continue to wait. Joe and M'Lisa Grabowski will be attending the honor walk this year to honor their daughter Sami Grabowski Cooper.
"Our daughter passed away in Jonesboro, Arkansas, on February 22, 2016. This will be the first time we're participating in the Honor Walk even though we try to attend the game every year," Joe said. "I want to honor my daughter and all of the other donors and recipients."
Although Sami's death was unexpected, the Grabowskis have been able to find positives in an otherwise unbelievably challenging time. One of the blessings has been the support from Mid-America Transplant.
"Jonette was the first person that approached us about organ donation," Joe said. "We didn't know Sami had chosen to be a registered organ, eye, and tissue donor on her driver's license. During that very difficult time, Jonette reminded us that the number of prayers at that moment were much more than those from just our friends and family. Prayers from those on the organ transplant waiting list were also being lifted up for Sami, who chose to be a donor hero."
The Grabowskis also had a great deal of support from the donor family liaisons. "In those first few months, I would call the volunteer coordinator, with questions," Joe said. "And when we showed up at an event, she said, 'you're Joe aren't you?' and then hugged our necks. Those relationships are so important. I teach kids for a living and if I can't develop a relationship with them, I can't help them. The Mid-America folks are doing that on a much larger scale for all of these families."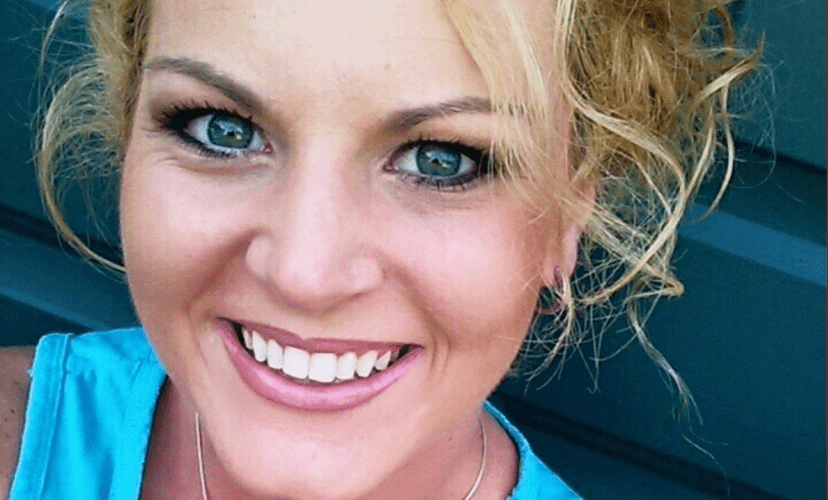 Sami was able to donate her liver and two kidneys. Her kidney went to a male recipient. And her liver and other kidney went to a female recipient named Paula, who the Grabowskis received a letter from. "In her letter, Paula said she was coming out of anesthesia and there was a young blonde-haired lady with a beautiful smile standing next to her telling her everything was going to be ok," Joe said.
"That was our Sami," M'Lisa added.
"The letter gave us chills," said Joe.
Knowing Sami helped total strangers is another blessing. "It warms our hearts that Paula was able to become more independent and get back to living life with her family. It gives us pride and happiness to know that our daughter was able to make such a difference in her life."
And although the Grabowski's didn't have a connection to organ donation prior to their daughter's passing, the biggest blessing is being able to encourage others to consider donation. "Sami died in February so every year, I talk to the kids I teach about organ donation and again during Donate Life Month in April," Joe said.
"I'm very thankful my daughter could help people that she didn't know, and that Joe is able to pass on the importance of organ donation in his classroom," M'Lisa said. "Familiarizing people with organ donation is, in a way, like Sami is still living on."
The Grabowskis have made the four-hour drive and participated in the 5K every year Mid-America has had it. They've attended the Donate Life Games and now this year will participate in the honor walk.
"We want to participate to honor our daughter and the gift of organ donation. And we want to do it for Mid-America Transplant because they've been so supportive of us. Here we are seven years later and we're still in contact with them," M'Lisa added.
"We miss Sami greatly," Joe said. "Knowing she helped others doesn't make it easier, but it allows us to focus on the positive that came with her loss. I always tell my kids that organ donation is not a tragedy, but it can be a beautiful light in the midst of one."
By registering as an organ, eye, and tissue donor, you can bring hope to patients and families who are holding out for a miracle. Sign up for the donor registry and increase the chance that patients waiting will get the transplants they need to survive.