Today, the U.S. system for organ donation and recovery is among the best in the world. However, it didn't start out that way. Researchers experimented with organ donation as far back as the 18th century, resulting in many failures along the way. By the mid-20th century, scientists were performing successful surgeries, and now transplants are considered routine medical treatments. Thanks to innovation and continuous improvement, more patients than ever continue to receive life-saving gifts from generous donor heroes. So, how did we get here? Here's a look at the complete timeline and milestones when it comes to the history of organ transplantation.
In the beginning of organ transplantation, individual transplant hospitals managed all aspects of organ recovery and transplantation. As a result, organs sometimes went to waste because if an organ couldn't be used at a hospital local to the donor, there was no system to help them find matching candidates elsewhere and the transplant teams were unable to find a compatible recipient in time. Other milestones from this era include:
1966: First simultaneous kidney/pancreas transplant performed
1967: First successful liver transplant 
1968: Both the first successful isolated pancreas transplant and heart transplant were performed this year.
1981: First successful heart-lung transplant 
1983: First single-lung transplant performed
Medical advances lead to more lives saved 
As organ transplantation progressed, scientists knew that important medical breakthroughs were key to saving more lives. By 1968, the Southeast Organ Procurement Foundation (SEOPF) was formed as a membership and scientific organization for transplant professionals. As a result of the group forming, SEOPF implemented the first-ever computer-based organ matching system in 1977, which they called the "United Network for Organ Sharing." Creating an organ matching system had the potential to dramatically increase the number of lives saved. Additionally, SEOPF established the Kidney Center in 1982 to provide round-the-clock support for placing donated organs. This later became the UNOS Organ Center.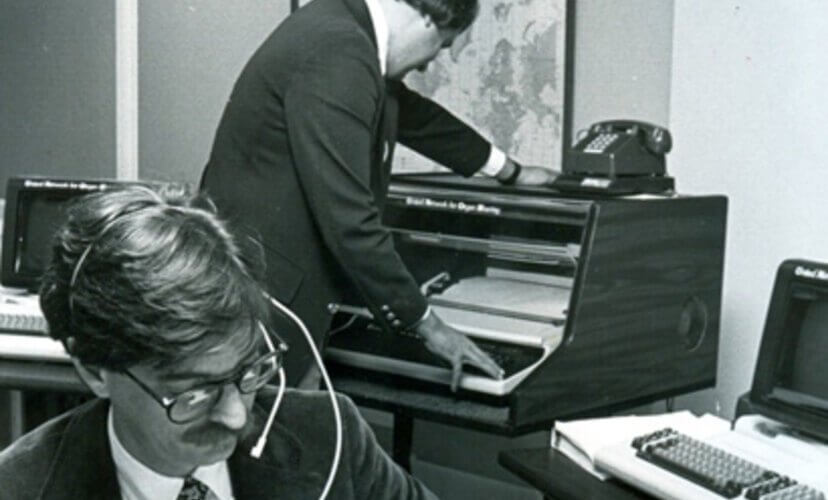 Saving lives together through innovation
During this time, a common problem that medical professionals encountered was that the potential of organ rejection limited how many transplants they could perform. The discovery of tissue typing and immunosuppressant drugs in the early 1980s allowed doctors to treat rejection and led to a longer survival rate for recipients. It also resulted in more successful transplants and an increase in demand.  
By 1984, the National Organ Transplant Act (NOTA) had established the framework for a national organ recovery and allocation system in the private sector. The result? A fair and ethical way to distribute organs because it was based on organ matching through medical criteria. That same year, UNOS separated from SEOPF and incorporated as a non-profit member organization. In 1986, UNOS received a federal contract to operate the Organ Procurement and Transplantation Network (OPTN) and Scientific Registry of Transplant Recipients. Since then, even more milestones have been celebrated in organ transplantation: 
1983: Cyclosporine, the first of a number of drugs that effectively treat organ rejection by suppressing the human immune system, introduced.
1986: First successful double-lung transplant performed.
1987: First successful intestinal transplant performed, UNOS begins collecting medical data on donor and transplant recipients.
1988: First split-liver transplant performed.
1989: First successful living donor liver transplant performed.
1990: First successful living donor lung transplant performed.
1992: UNOS helps establish Donate Life America to build public support for organ donation.
1998: First successful adult-to-adult living donor liver transplant performed.
2001: For the first time, the total of living organ donors for the year exceeds the number of deceased organ donors.
2017: Organ procurement organizations like Mid-America Transplant facilitate the recovery of organs from more than 10,000 deceased donors in the United States for the first time.
2021: More than 40,000 transplants are done in a single year for the first time — a record!
Why you should consider organ donation
Innovation and medical advancements have shaped the organ donation and transplantation industry into what it is today. While the number of people who live longer and have healthier lives continues to increase each year, the need for organ transplants unfortunately continues to exceed the supply of organs. Organizations committed to organ donation, like Mid-America Transplant, continue to make strides toward ensuring that organs and tissues are always available to those in need. By registering as an organ or tissue donor, you can bring hope to patients and families who are holding out for a miracle. Sign up for the donor registry, increase the chance that patients waiting will get the transplants they need to survive, and get the chance to witness the benefits of organ donation first-hand.