Prior to working for Mid-America Transplant, Shera knew nothing about organ and tissue donation. "The organ donation mission was new to me," she said, "It was not something that had touched my life. At that point, I had only experienced death once with a grandparent."
Even so, she had her eye set on working in the medical field. "I graduated with an undergraduate business administration degree with a minor in healthcare management from Missouri State University," she said. "I've always had a very clinical mind and wanted to be in healthcare, just not necessarily as a nurse or doctor."
Shera's experience working in a pharmacy helped set the stage for the roles she would take on next. "I worked in a retail pharmacy for more than 20 years and after talking with the public and other healthcare professionals, I learned how to have clear, concise conversations," she said.
These skills became a true asset to Shera in 2013 when circumstances led her to move back to St. Louis from New Mexico. Shortly after her arrival, a friend of hers was changing roles within Mid-America Transplant and encouraged Shera to apply for her newly opened position.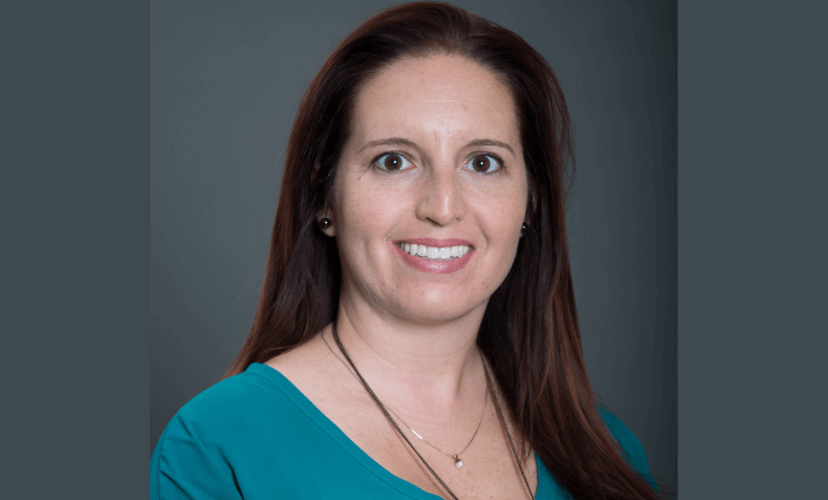 Shera began her career with Mid-America Transplant in the donor services department as a donation coordinator, where she spoke on the phone with donor families to gain their authorization for tissue donation. Shera relied on her experience to provide compassionate support to families as they made the decision to move forward with their loved ones' donation.
"I fell into this organization, fell into the role, found that I had a passion for it and that I was good at approaching families over the phone. I've just continued to try to grow within Mid-America Transplant," said Shera.
After a little over two years, she moved into the family support role where she discussed the option of organ and tissue donation with families in person. Shera connected with families to make sure that they were informed as they made the decision to donate. Being able to educate others about organ and tissue donation was Shera's favorite part of her work – and it's what led her to her current role.
Two years ago, Shera shifted gears again and became a hospital services specialist. Shera visits hospitals to build relationships with hospital staff through education on all aspects of organ and tissue donation. By educating hospital staff on their role in donation, Shera helps to ensure that all eligible families have the opportunity to give the gift of life.
"The part of the job I've always enjoyed, whether it was in donor services, family support, and now this - is the education," she said.
Shera says communication is a critical part of the success of her role. "Every opportunity I have, I go to all of my hospitals to check on them," she said. "If I see someone that I don't recognize, I'm always trying to introduce myself and let them know who I am just to open up the lines of communication. You need people to know that you're there."
Shera's talents for facilitating sincere and informative communication have allowed her to shine as a hospital services specialist. Her experience in donor services and family support has provided her with a wealth of insight when it comes to addressing the questions of hospital staff.
"I have a very good understanding of what our role is with the families," she shared. "How we take care of the families, and the perspective of that side of the conversation."
Shera may not have been impacted by organ and tissue donation before she worked for Mid-America Transplant, but it's safe to say that she's a true advocate for donation now. "I learned early on with people to limit how much I talk about my job because I could take over the first 30 minutes just by telling them why everyone should be an organ and tissue donor," she laughed. "Every organization has a mission but most of the time people don't really let it sink in or they don't become passionate about it. Most of the people who come to Mid-America Transplant are coming in order to build upon that passion."
If you feel a calling toward organ and tissue donation, consider joining an organization committed to a lifesaving mission and find a rewarding career with Mid-America Transplant. View our current job openings.