When Romy F. sought to build a new life in St. Louis, MO, 15 years ago she saw a newspaper advertisement for Mid-America Transplant; the organization was hiring RNs, LPNs and medical assistants. Ferris was intrigued. She was an LPN by trade but had yet to work in a hospital setting.  "I figured I would try it out," she said.
"It was my first experience in organ donation and I loved every aspect of it," Romy said. "I'm going to work here until they make me quit."
When Romy started in her role, she was in donor services coordinating tissue donation from start to finish. As the organization evolved, so too did her role. "The department evolved, and customized roles were created based on our individual strengths into triage coordinators, donation coordinators and team leads," she said. "Some people were more skilled working with the hospitals initially or doing screenings. I am a donation coordinator and that's what I've been doing for probably the last eight years or more. And it's because I love talking with families about tissue donation."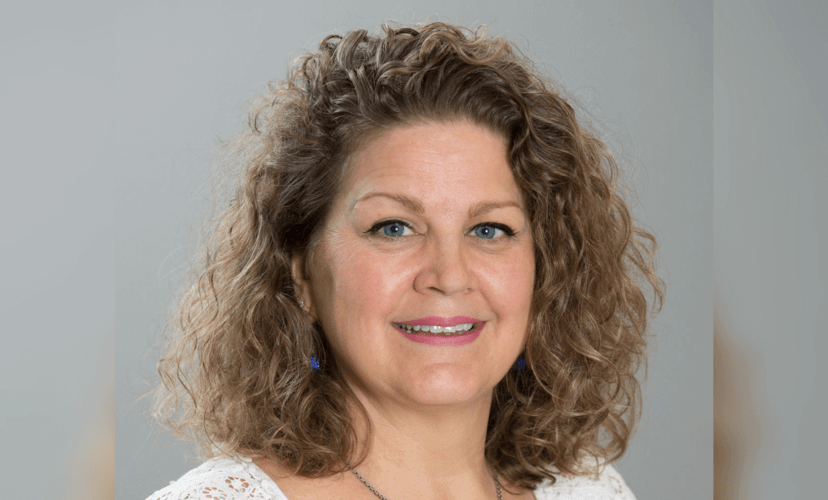 Romy says the bulk of her job is spent answering any questions families may have about tissue donation. "I call the families and we discuss tissue donation. I let them know about the changes this life-saving gift can make for others. If someone is already on the registry, then I walk them through the paperwork and disclosure. I really try to stress to them that we will coordinate the various steps so they don't have any extra responsibilities, other than to honor their loved one's decision."
For those seeking routine, mundane tasks, Romy says this role is anything but. "Every day is different in that you talk to different family members and the circumstances surrounding their loved one's death are obviously always changing."
What Romy loves is the connection she has with the family members. "To excel in this role, you need to have compassion, patience, and empathy," she said. "That connection with the family is the primary goal. Even with families who decline to proceed with tissue donation, I still listen and offer them resources. Sometimes they just need to talk and share their loved one's stories. Bonding with that family and being there for them in the moment is the best thing."
And it's an added bonus that Romy gets to work with such a reputable organ procurement organization (OPO) like Mid-America Transplant. "It's the leadership, how the organization is run, and the culture. It's all of the above for what I love about working at Mid-America Transplant."
And as is the case for a lot of employees who work at Mid-America, everything comes back to the organ, eye and tissue donation mission. "I live for our mission," Romy said. "I can't imagine not wanting to help another person save a life through  donation. We have people from all different types of background who have great customer service skills and those things are going to help someone excel in this field."
She added. "It's an amazing way to help humanity by sharing that gift. It sounds silly to say your loved one could change the world, but one person can save up to 8 lives through organ donation and heal up to75 lives through the gift of tissue, and then there's the ripple effect from that. All of their friends and families are changed by their presence, I can't think of a better thing to do."  
If you're like Romy and you desire to work in a career where everyone is passionate about what they do, consider joining an organization committed to a lifesaving mission and find a rewarding career with Mid-America Transplant. View our current job openings.