Cheerleading. School work. Art projects. Learning to drive. Hanging out with your friends. Traveling with your family. Loving your pets.
Living life as a teenager is meant to be busy and fun. For Jasmine Torrain, life was all that, and she made every minute count. Jasmine lived with cystic fibrosis since she was a baby. By the age of 15, Jasmine's condition required a double lung transplant. That meant relocating from Leavenworth, Kansas, to St. Louis in the fall of 2020 to be near St. Louis Children's Hospital where the surgery would take place.
Jasmine stayed active during the weeks of waiting. She continued her classes remotely, crocheted and created art, kept in touch with friends back home, and spent time with parents Dawn and JT, her cousins, and beloved pets. Thanks to the generosity of an organ donor and their family, Jasmine received her new lungs within a few months, turned sweet 16 and was soon back in Leavenworth, ready to live life.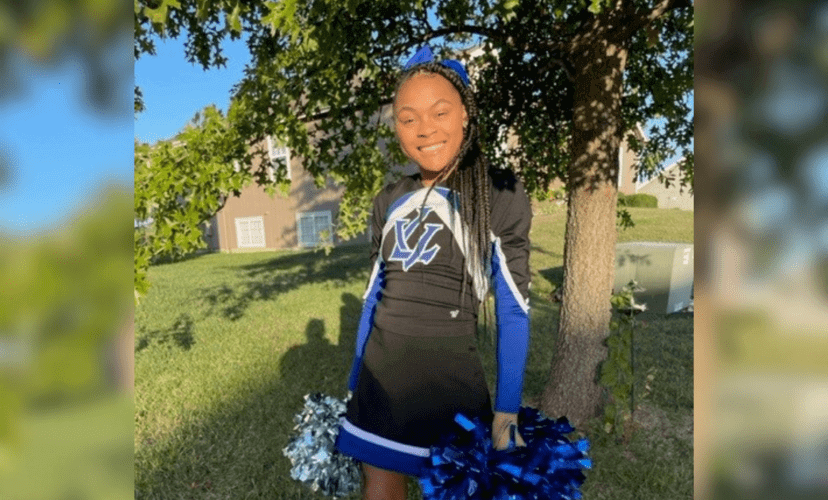 With new lungs, Jasmine was able to embrace the life of a teenager with her signature enthusiasm and joy. She visited Disney World, travelled to visit family and the beach "back home" in Biloxi, Mississippi, and experienced Mardi Gras in New Orleans. She continued her studies, worked a part-time job, pursued her art, cheered with her squad, and learned to drive. Getting her drivers' license meant Jasmine and friends could buzz around town in her silver Juke with the red mirrors – living the teen life.
But complications of cystic fibrosis returned in the fall of 2022. In the face of declining health, Jasmine maintained her focus on living life with purpose, even earning her diploma early as a member of the National Honor Society. In conversation with the Mid-America Transplant family support team, the Torrains learned it was possible to continue Jasmine's sense of purpose and generosity through organ donation. When Jasmine tragically passed away December 11, 2022, they made the selfless decision to pay her gift forward, and two kidney transplant recipients received her gift of a second chance at life.
It's extraordinary for an organ recipient to later become an organ donor, but Jasmine was an extraordinary young woman. She and her family knew firsthand what a miracle transplant could be for someone else. Jasmine's love of life and generous spirit is her legacy. To honor Jasmine's desire to study art in college, Dawn and JT have established the Jasmine Torrain Memorial Scholarship Fund. A memorial run will help to fund the scholarship which will be awarded to an art major at Leavenworth High School.
When the Leavenworth High School class of 2023 walks the stage, Jasmine will walk with them in their hearts. When the community runs, she will run with them - full-on with the love of life.
Jasmine's parents hope that her story will inspire everyone to live life to the fullest and register to become donors. It only takes two minutes to "say yes" and "give life" as a registered organ donor. Register today at SayYesGiveLife.org.