We are proud to celebrate our own Linda Martin, Vice President of Tissue Services, who has received the Jeanne C. Mowe Distinguished Service Award from the American Association of Tissue Banks (AATB). This is the highest honor possible for tissue professionals.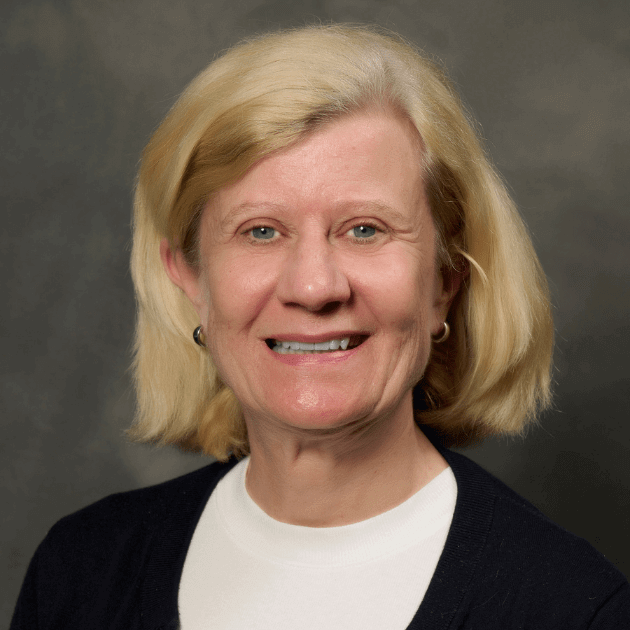 "Mid-America Transplant and the entire industry are fortunate to benefit from Linda's leadership in the field of tissue donation," said Kevin Lee, President and CEO of Mid-America Transplant. "Her eagerness to live our mission has been a gift to the more than 2 million tissue recipients she has impacted through her service." 
Linda's legacy is embedded throughout Mid-America Transplant. Since joining the organization more than 33 years ago, she has built strong partnerships with corneal transplant surgeons and tissue processors across the United States, aiding us to be the best possible steward of the gifts our donors and families entrust to us.
"This is incredible, impactful work we get to do for donor families and recipients," said Linda. "It is deeply rewarding to collaborate every day with our staff and other stakeholders who are contributing to our mission, and to be part of improvements and innovations that have helped tissue donation grow throughout the years."
Linda has been a key driver on our quality and performance improvement journey. Some of her many contributions include:
Growing the number of bone donors by 921%, heart valves by 320%, and corneas by 288% from 1990 to 2022. 
Serving as the project manager for the Baldrige application process, which resulted in Mid-America Transplant being named the first OPO in the nation to win the Malcolm Baldrige National Quality Award, and the first to receive the award for a second time. Her work also helped Mid-America Transplant earn three state-level Baldrige awards.
Championing clinical innovations in tissue donation, such as implementing serological testing processes for more timely infectious disease screening, which earned a UNIVANTS of Healthcare Excellence Award of Distinction in 2023.
"It's been humbling to look at the list of past award recipients," said Linda. "These are professionals I have looked up to throughout my career, so it's an honor to be named among them. I also knew Jeanne Mowe personally, so it was really meaningful to be named a recipient in her memory."
"Linda is very deserving of AATB's highest honor," said Tom Cycyota, retired president of AlloSource tissue provider.  "For more than 33 years, Linda has been the standard that other tissue bank professionals looked up to.  It has been an honor to work with her and see how she has shaped the industry."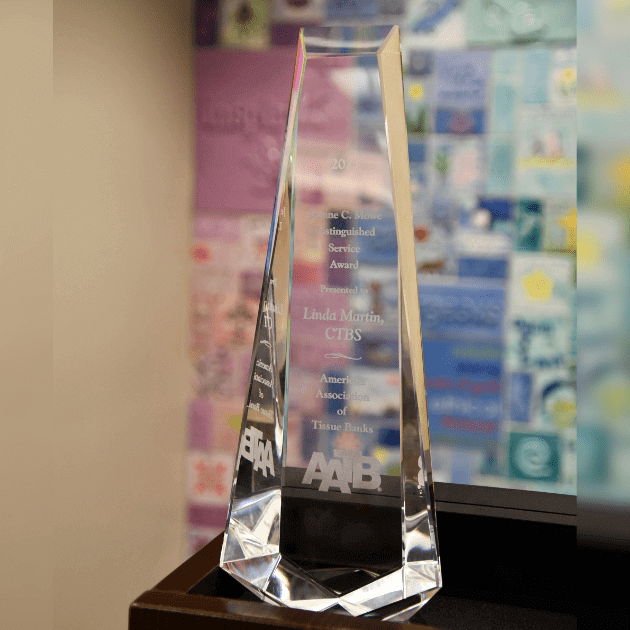 In addition to chairing and serving on numerous committees of AATB and the Eye Bank Association of America, Linda has mentored the next generation of tissue professionals through the Art and Science of Leadership program through Gift of Life.
"I have always had such great respect for Linda and her years of experience in the eye banking and tissue industry," said Melissa Williams, Director of Tissue Services at Midwest Transplant Network. "I am honored to get to learn from one of the best in the industry and have really enjoyed sharing ideas and experiences."
Mid-America Transplant and the entire industry is fortunate to benefit from Linda's leadership. She has made an incredible impact for the tens of thousands of tissue donors whose legacy lives on because of her work. Please join us in congratulating Linda and thanking her for living our mission to the fullest!