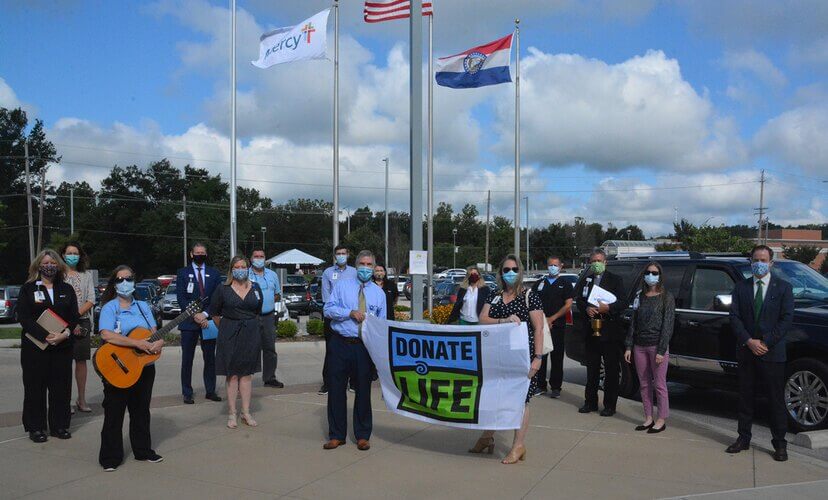 Mercy Hospital Jefferson raised a Donate Life flag Tuesday morning to honor heroic organ and tissue donors after a ceremony to bless the new flagpole. The flagpole was donated by Mid-America Transplant.
"Today, we're blessed to raise another meaningful flag at Mercy Jefferson, the Donate Life flag," Mercy Hospital Jefferson President Eric Ammons told a crowd at the flagpole. "This flag represents not only those from Mid-America Transplant who provide such a valuable service to us, but also those heroes and their families who made a very difficult but beautiful choice to Donate Life and joy, often in the most adverse circumstances."
Two organ donors from Mercy Hospital Jefferson have saved the lives of two people so far in 2020.
"We hope this will be a reminder each time a family sees this flag that their loved one is a hero," said Kevin Lee, Chief Organ Operations Officer at Mid-America Transplant.
Tuesday's ceremony included the song "Unintentional Hero," played by Teresa Stamey who is a Music Therapist at Mercy Home Health & Hospice.