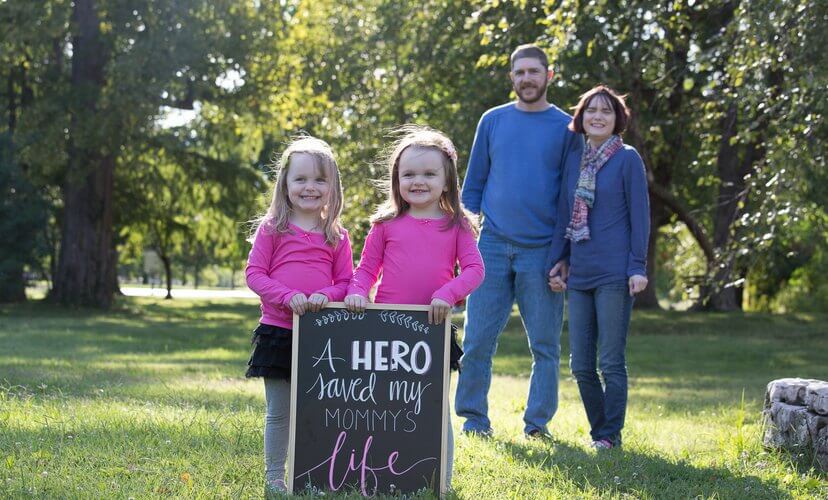 The Mid-America Transplant Foundation awarded more than $550,000 in research funding in November to projects seeking to make a difference in the lifesaving impact of organ and tissue donation and transplantation. The Foundation's Clinical Innovation Fund aims to support research that will impact transplantation within 3-5 years.
The Foundation selected two research projects.
Dr. Varun Puri, from the Division of Cardiothoracic Surgery at Washington University in St. Louis, is conducting a two-phase study of lung transplants. His research will begin with a retrospective analysis comparing lung transplants of donors from Mid-America Transplant to donors from other organ procurement organizations. Upon completion of the analysis, Dr. Puri and his team will develop an assessment model to predict the success rate of donor lungs.
Drs. Joseph Gaut and Ta-Chiang Liu of the Washington University School of Medicine are seeking to increase organ availability by improving the consistency and objectivity of the evaluation of biopsy results in donor kidneys and livers by using a computer program. Drs. Gaut and Liu expect their learnings to impact the organ and tissue transplants nationwide within three years.
"Our Foundation continues to invest in research that will impact the lives of those waiting nationwide for a lifesaving organ transplant," said Dr. Gary F. Marklin, Chief Medical Officer at Mid-America Transplant. "The projects that received funding will, undoubtedly, have an impact on transplant patients and their families."
Clinical research projects eligible for the Clinical Innovation Fund should address the following: reduce the need for organ and tissue transplantation; increase the availability of organs and tissue for transplantation; and achieve better health and financial outcomes for transplant recipients.
The Mid-America Transplant Foundation is committed to furthering the sciences aiming to improve organ and tissue transplantation. "We developed the Clinical Innovation Fund to support clinical researchers in our service area build a body of knowledge and to develop larger research projects with larger sample sizes and greater scope," said Kevin Lee, Executive Director of the Mid-America Transplant Foundation. "We're excited to see how these projects will lead to saving more lives through organ and tissue donation in the coming years."
Information about the next round of research funding is expected to be released by the Foundation in January 2018.
About Mid-America Transplant
Mid-America Transplant enables adults and children to receive lifesaving gifts through organ and tissue donations. For more than 40 years, it has facilitated and coordinated organ and tissue donation, and now serves 84 counties covering eastern Missouri, southern Illinois and northeast Arkansas that together are home to 4.7 million people. It saves lives by providing expert and compassionate care for organ donors, recipients and families, and transforms the clinical processes required to recover and transplant organs and tissues. Mid-America Transplant was the first such organization in the U.S. to use an in-house operating room for organ recovery and pioneered innovative models of increasing donor registry enrollment in an effort to provide organs and tissues to those in need. It is federally designated as one of 58 such organizations in the U.S., and is the first organ procurement organization to be recognized as a recipient of the Malcolm Baldrige National Quality Award for Performance Excellence. The Mid-America Transplant Foundation provides enhanced support to transplant patients and their families, donor families and the community. It seeks to reduce the need for organ and tissue transplantation; increase the availability of organs and tissues for those who need them; and to improve the lives of recipients and donor families. For more information, visit www.midamericatransplant.org.