The Mid-America Transplant Foundation plans to give more than $780,000 in funding for research projects seeking to make a difference in the lifesaving impact of organ and tissue donation and transplantation. The funding marks an important milestone in the history of the Foundation as it seeks to improve transplantation by supporting clinical and pre-clinical research.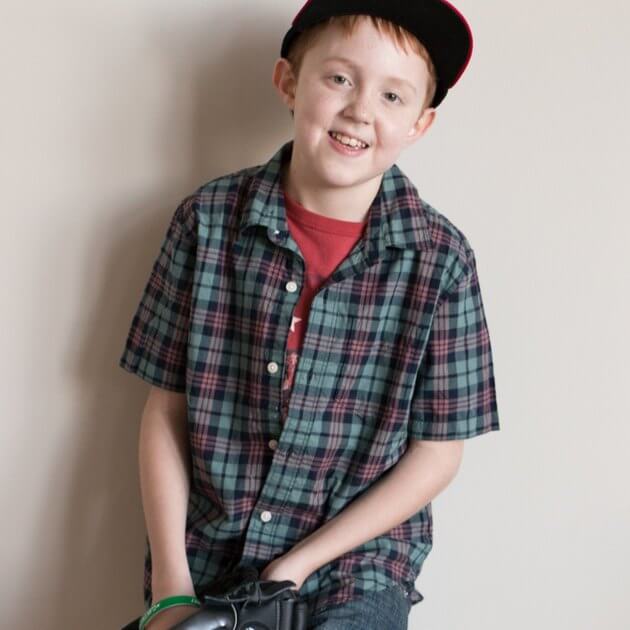 "This is a historic milestone for Mid-America Transplant," said President and CEO of Mid-America Transplant, Diane Brockmeier. "For the first time in our organization's history, our Foundation is investing in research that could help hundreds and thousands of people waiting for a lifesaving transplant. The projects funded by the Foundation are truly working toward a brighter future for transplant patients and their families."
Included in the funding is research on Zika's ability to infect corneas. Drs. Rajendra Apte and Jonathan Miner of Washington University School of Medicine hypothesize that Zika infects the cornea and can be spread through human tears. The impact on cornea donation and transplantation could reduce the number of corneas available for vision-saving transplants. In the second phase of the study, Drs. Apte and Miner will test the effectiveness of an antibacterial solution to kill Zika in an infected cornea. This one-year, pre-clinical study will provide beneficial data to the eye bank professionals, corneal surgeons and the scientific community by answering critical questions about corneal transplants. 
The Foundation will also fund three clinical research projects through the Foundation's Clinical Innovation Fund. The awardees' research is expected to impact transplantation within 3-5 years. The topics include:
Dr. Gregory Ewald and his team from the Cardiology Department at Washington University School of Medicine are exploring the data from 500 heart donors in St. Louis over the past eight years. This three-year study begins with a one-year retrospective analysis of transplanted hearts to identify markers that may predict the successful transplant of donor hearts in the future. Dr. Ewald and his team will then analyze heart transplant procedures conducted in the second and third year of the study to confirm the retrospective analysis. If successful, the results potentially include more lifesaving heart transplants and improved patient outcomes.
Dr. Anthony Lubniewski, from the Ophthalmology and Visual Sciences Department at Washington University School of Medicine, and his team are researching the durability of thinner corneal tissue transplants for patients with corneas damaged by infection or impact. If successful, the resulting benefits include shorter operating room times and the ability to help two patients with one cornea. It is a one-year study that Dr. Lubniewski hopes to implement in practice within five years.
Dr. Mark Schnitzler, from Saint Louis University's Department of Surgery, and his team are studying the financial barriers preventing the investment in new technologies needed to make organs available that are discarded under the current system. As regulatory agencies are encouraging the use of higher risk organs to meet the demand for more organ transplants, Dr. Schnitzler is looking to identify alternative payment options to cover the increased cost of technologies that improve the function of marginal organs. If successful, this three-year study could influence policy change that makes more lifesaving transplants available nationwide.
Additionally, the Foundation will bestow two undergrad assistantships to funeral home studies students at Southern Illinois University-Carbondale.
The Mid-America Transplant Foundation is committed to furthering the sciences aiming to improve organ and tissue transplantation. "Our hope with the Clinical Innovation Fund is to work with clinical investigators in our service area so that they can build a body of knowledge that can be leveraged for larger research projects, with larger sample sizes, greater scope and greater impact to save more lives through organ and tissue transplantation moving forward," said Kevin Lee, Executive Director of the Mid-America Transplant Foundation.
About the Mid-America Transplant Foundation
The Mid-America Transplant Foundation provides enhanced support to transplant patients and their families, donor families and the community. It seeks to reduce the need for organ and tissue transplantation; increase the availability of organs and tissues for those who need them; and to improve the lives of recipients and donor families. The Foundation provides programs, develops partnerships and provides community wellness grants to organizations that support its mission of improving health through disease prevention, education and successful transplantation.
About Mid-America Transplant
Mid-America Transplant enables adults and children to receive lifesaving gifts through organ and tissue donations. For more than 40 years, it has facilitated and coordinated the organ and tissue donation process, and now serves 84 counties covering eastern Missouri, southern Illinois and northeast Arkansas that together are home to 4.7 million people. It saves lives by providing expert and compassionate care for organ and tissue donors, recipients and families, and transforms the clinical processes required to recover organs and tissues for successful transplantation. Mid-America Transplant was the first such organization in the U.S. to use an in-house operating room for organ recovery and pioneered innovative models of increasing donor registry enrollment in an effort to provide organs and tissues to those in need. It is federally designated as one of 58 such organizations in the U.S., and is the first organ procurement organization to be recognized as a recipient of the Malcolm Baldrige National Quality Award for Performance Excellence.