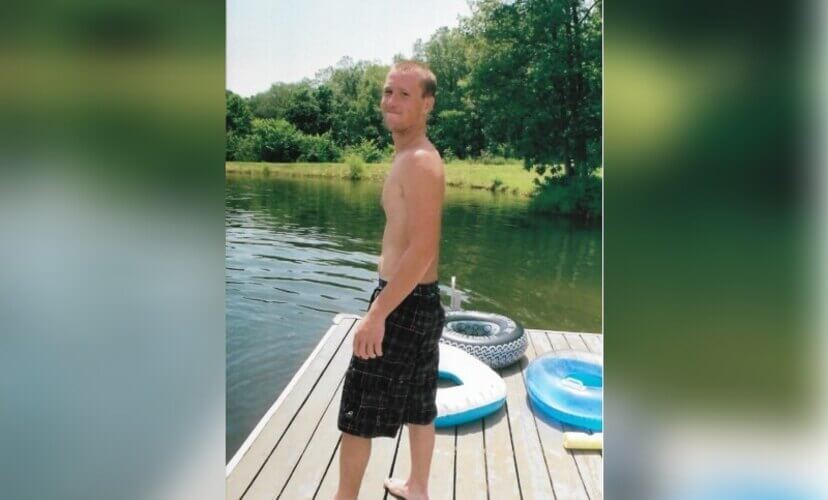 Virtual 5K Celebrates Those Who Have Given the Gift Of Life
Mark was someone who loved the outdoors, BMX biking, and being on the water. Before passing away at the age of 30, he pledged to be an organ donor. "When we learned that Mark wanted to be an organ donor, we chose to honor his wishes," says his mother, Jean. "We were happy and comforted to learn that 12 people in six states were recipients of some of his donated tissue."
"We are walking the Virtual Celebrate Life 5K in honor and in memory of our son and brother, Mark."
On Sunday, October 10, Mid-America Transplant will host their Virtual Celebrate Life 5K bringing the transplant community together from near and far. Mid-America Transplant is focused on strengthening communities by not only serving as the link between patients awaiting organ and tissue transplants and those who donate but also as a community-based resource providing education and bereavement support. The Celebrate Life 5K brings together the St. Louis area transplant community to walk and run in honor of organ and tissue donors, celebrate new life with recipients, support those waiting for a lifesaving transplant, and inspire others to say "yes" to donation.
It's a way to celebrate life together, even while we're apart.
"The 5K is one of the largest events that we do as an organization," says LaKeisha Coleman, manager of Aftercare and Community Engagement. "It gives donor families an opportunity to honor their loved ones and gives recipients an opportunity to honor the gift and of course the giver of that gift. And the amazing thing about this year's 5K is it gives donor families, recipients, and healthcare professionals the opportunity to honor the gift of life on the same day and in the same virtual space. So although we are not physically together we are in together in spirit."
Participants can walk or run individually or as part of teams. Unlike traditional in-person races, there's no set time that you have to walk or run. "The beautiful thing about the virtual aspect of this event is that you can walk anytime," Coleman says. "On that day you can start out early in the morning or you can go for a nice evening walk. We're looking forward to people celebrating the gift of life and honoring the life of their loved ones."
Coleman loves to learn about the stories and the ways families choose to honor their loved ones before and during the event. "Being able to see the unique ideas that the families will bring to the virtual setup with T-shirts or yard signs has become one of my favorite parts," she says. Like Ashleigh Hackenwerth, who walks in honor of her sister, Ericca. "Knowing she was able to donate and help other people has really helped me heal," Hackenwerth says.
Honoring loved ones through the virtual 5K highlights the generosity in an otherwise challenging time for families. "When you see donors in the hospital, it's hard to envision them outside of their current condition," Coleman says. "This race gives participants the opportunity to see a snapshot of what life was like for them through pictures, artwork, etc. I believe it also gives recipients the opportunity to see the faces of some of the heroes that gave them the opportunity to be here with their families."
Sign up for the 2021 Virtual Celebrate Life 5K
"I just want to encourage people to sign up and take advantage of the day," Coleman says. Register online by Sept. 25 to guarantee your t-shirt size. Participants are encouraged to build a team, invite their friends and family to join, and help get the word out about organ, eye, and tissue donation. Download the Virtual 5K toolkit for templates and ideas to honor donors, celebrate recipients and provide hope to those on the waiting list. There's also a Celebrate Life 5K Facebook Group registrants can join to gain access to special 5K updates, donation stories, and conversations in the weeks leading up to the event.
For more information, including what to expect on race day and a step-by-step action plan for how to get the most out of the event, visit the 2021 Virtual Celebrate Life 5K page.