National Minority Donor Awareness Week is a special observance held the first week of August, and it is designed to heighten awareness about the need to increase organ and tissue donation participation among all ethnic minority populations. The key focus in 2019 is on living donation among minorities to address a decrease in living donation rates of 3-5% among African Americans and Latinx in recent years.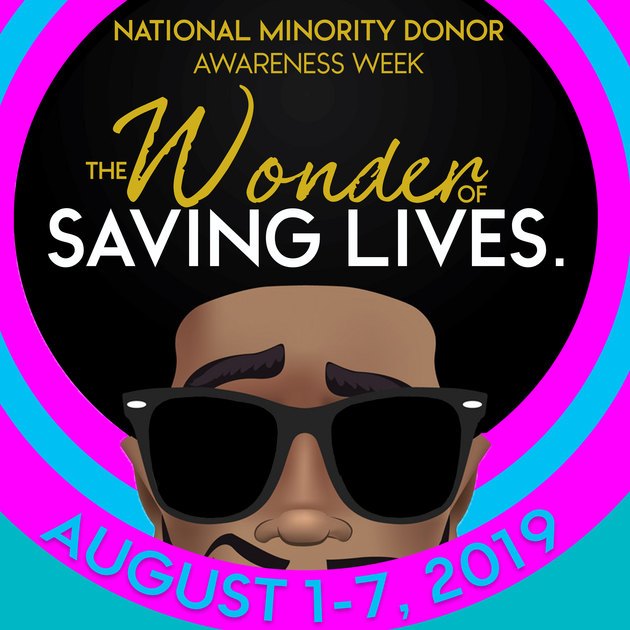 There continues to be a critical shortage of donated organs in the United States among all races and ethnicities. However, minorities wait twice as long for transplants, and they continue to have a disproportionately higher incidence of diabetes, high blood pressure, and heart disease, all of which lead to organ failure, especially kidney failure.
National Minority Donor Awareness Week is an important effort to promote the positive messages that are necessary for the minority community to become organ and tissue donors as about 22 people die each day awaiting a transplant due to the donor shortage. The waiting list currently stands at more than 113,000 with more than 60% representing ethnic minorities.
In partnership with the Association for Multicultural Affairs in Transplantation, the 2019 National Minority Donor Awareness Week Toolkit is now available to everyone as we increase the visibility for this important cause. For resources and more information, click here.
For interview opportunities with Mid-America Transplant, contact:
Justin Phelps
314-735-8467