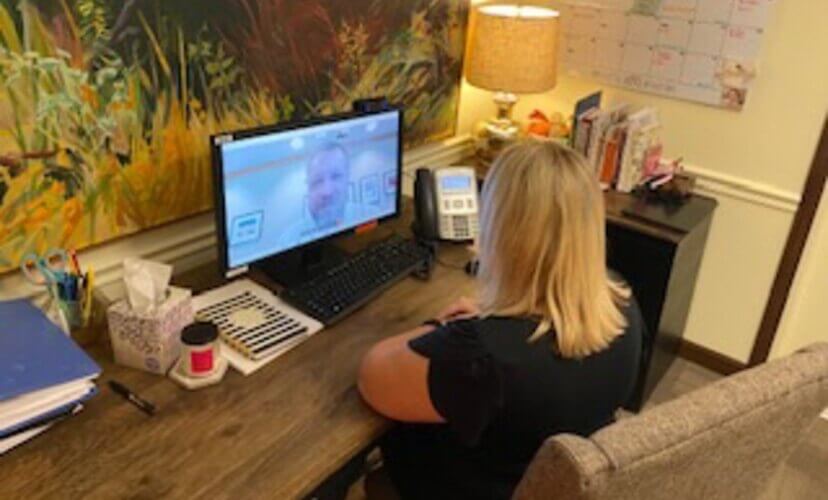 Mandy Young was conducting a telemental health session with a longtime client grieving the death of a spouse. Mandy had many in-person sessions with the client at the NEA Baptist Center for Good Grief before the COVID-19 pandemic and heard many stories of the client's spouse.
During this teletherapy grief session, the client was able to show the flowers he and his spouse planted together. He showed quilts she had made, and pictures from trips. For Mandy, it was a glimpse into the new possibilities telemental health services could provide her clients.
'We decided to just jump in'
Mandy is the Clinical Director at the Jonesboro, Arkansas-based center, which opened in 2017 as an expansion of the Kemmons Wilson Family Center for Good Grief. The NEA Baptist Center provides free services under the NEA Baptist Charitable Foundation.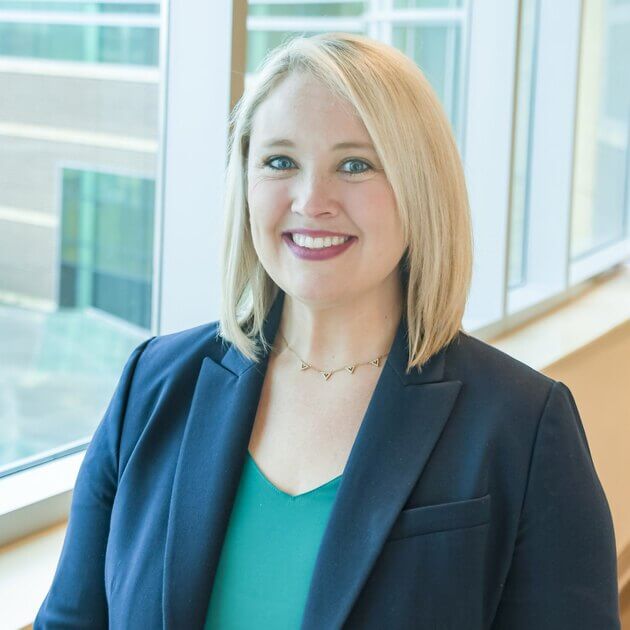 During her team's winter planning sessions, they brainstormed ideas on reaching those who couldn't attend in-person sessions because of injury, disability, or because the client lived too far away. Supported by a grant from the Mid-America Transplant Foundation, the NEA Baptist Center for Good Grief planned on introducing telemental health services in January of 2021. They expected to take 2020 to plan and develop a program, train staff, and build the infrastructure needs to accommodate remote therapy sessions.
Then, the COVID-19 pandemic arrived. "Things started shutting down," Mandy said. "We weren't allowed to have people in our building, so we decided to just jump in and start immediately. We wanted to still see our clients."
The Mid-America Transplant Foundation proudly awarded a grant for this program as part of its ongoing commitment to support donor families through the availability of grief counseling services throughout the region.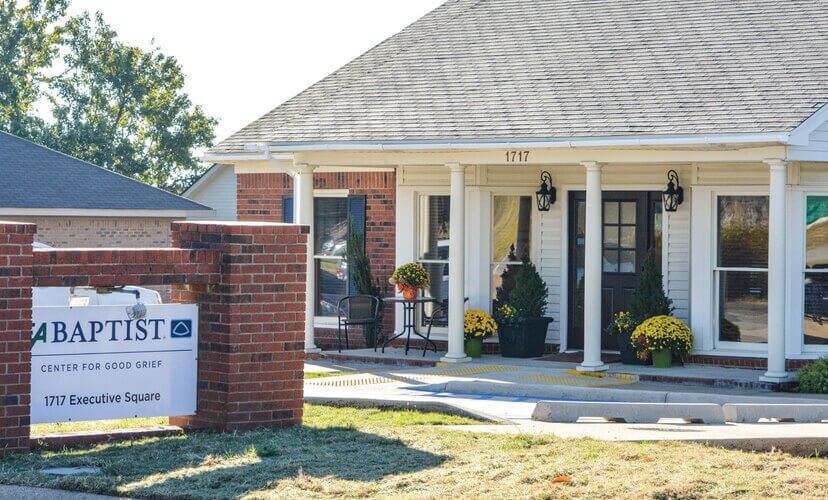 Startling Numbers
The NEA Baptist Center for Good Grief has served more than 415 people since 2017. In 2019 alone, the Center provided more than 1,200 individual grief sessions to 237 individuals. Many of their clients are children.
According to the Childhood Bereavement Estimation Model, 1 in 11 Arkansas children will experience the death of a parent or sibling before the age of 18. That ranks 11th in the United States. In Missouri, 1 in 12 children will experience the death of a parent or sibling by age 18, and according to Mandy, the Missouri counties bordering Arkansas are rated higher.  "These are pretty startling numbers," Mandy said.
Adapting telemental health sessions for children has required additional innovation. "A lot of children therapy is play based," Mandy said. "We get very creative with that now." The team continues to use play-based therapy, while working with families to ensure they have necessary materials, such as paper, crayons or markers, and glue.
"For our younger generation, telemental health session may be more predictive," Mandy said. "There's some sort of security behind a screen. They almost tell us more."
'Things are changing'
Telemental health sessions have created new challenges too. Many of a counselors' tools are in the office and not compatible with video conferencing. In addition, body language and non-verbal ques are important in evaluating a situation.  "If there's nervousness, we can't see a foot or leg shaking," Mandy said. "Some of our kids and teens, they don't even like their face to be in the camera."
It also limits personal interactions. "Many of our clients cry and share with us," Mandy said. "They hug us. They're used to physical touch of even a handshake or pat on the back. But in our world, those things are changing."
Reaching More People
Overall, Mandy is excited about the development of the telemental health program, and the prospect of reaching more people with these important grief services.  "I think of all those people who are grieving a loved one or a friend," she said. "I can't wait to see where this goes."
Click here to learn more about the NEA Baptist Center for Good Grief.