Although Memorial Day traditionally honors members of the armed services who died while defending our country, its emphasis on loss can bring up strong emotions for all who are mourning a loved one. 
Through the course of our work, many organ and tissue donor families have shared coping strategies for surviving the pain of losing a loved one and finding ways to honor their memory. With their input in mind, here are some suggestions for celebrating your loved ones' legacy this Memorial Day.
Plan a Visit to a Cherished Outdoor Spot
​​This Memorial Day, honor your loved one by getting friends and family together to visit a place they held dear. This excursion could be as simple as a picnic at a park, beach, or forest preserve. It can be difficult to find the motivation to get outside, but an overwhelming body of research points to the healing power of time spent outdoors. Breathing fresh air boosts serotonin and increases the production of endorphins, which can help lift your spirits. Spending time in community and making new memories is a wonderful way to celebrate the life of someone you have lost.
Join the "Celebrate Life" 5K Run/Walk
You might consider registering for Mid-America Transplant's Celebrate Life 5K Run/Walk on Sept. 30, 2023. Ally lost her brother Jason in 2018, who was able to donate his heart and other organs to six people. The Celebrate Life 5K gives them a way to keep Jason's memory alive. "Mid-America Transplant has been really awesome to give us a reason to celebrate him every year. All of our friends and family get together and it's always like a nice, big hug at the Celebrate Life 5K. It's good to celebrate it as it gives us something to look forward to."
Early summer is a great time to start training, so take a walk or run this Memorial Day to get started! The 5K brings together donor families, recipients, and those waiting for a donation to raise awareness about organ, tissue, and eye donation. More details about the 5K and registration information will be shared on social media soon.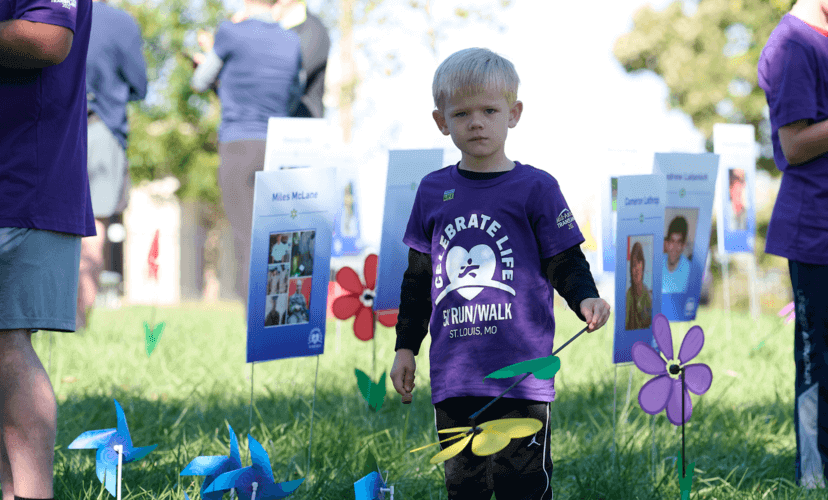 Volunteer
Finding ways to brighten and enrich the lives of others can be a powerful way to lift your own spirits as you honor the memory of a loved one. Mid-America Transplant offers a wide range of volunteer opportunities including assembling donor family packets, assisting with event preparation, making blankets, helping in the office, or sharing your story with others.
Host a Memorial Day Barbecue
Hosting a Memorial Day barbecue can be a meaningful way to honor a lost loved one. Assemble friends and family to share fond memories and celebrate the life of the person you lost. Plan the menu around their favorite foods and drinks and consider creating a memory board or display to showcase photos and mementos. Take time during the gathering to share stories about your loved one and create new memories as you come together to celebrate their life.
Visit Mid-America Transplant's Donor Memorial Monument
Many families honor their loved ones by visiting the Donor Memorial Monument on special occasions. At Mid-America Transplant in St. Louis, Missouri, a 12-foot bronze sculpture encircled by a serene fountain in a tranquil garden stands as a special tribute to organ and tissue donors and their families. An inscription at the base of the sculpture reads, "Honoring organ and tissue donors for the Gift of Life they gave to others." Nearby, words like Love, Hope, Courage, Life, and Heroes represent the spirit of donation and the donors themselves.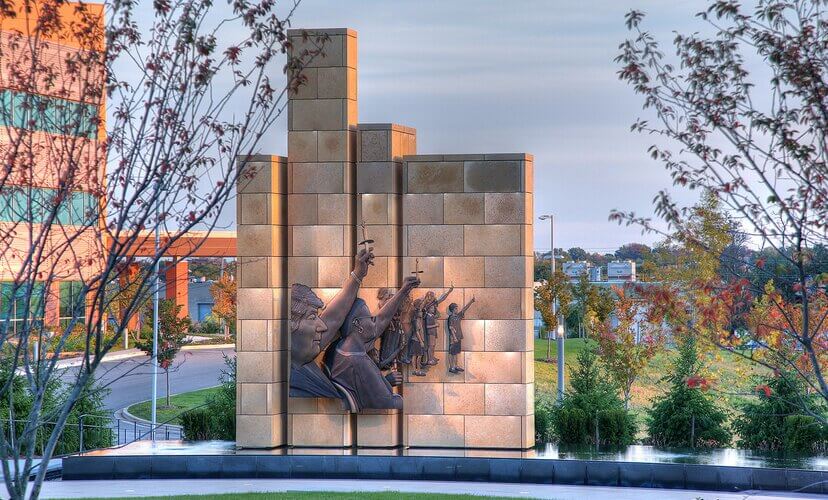 Support a Cause They Held Dear
Your loved one gave the ultimate gift with the decision to become an organ and tissue donor. Reflect on the selflessness of this decision, and the impact it made on the life of another family. "My mom was able to donate tissue. We love that she was able to do something to help someone," said Kristy. "Whether it is small to us, it was maybe big to somebody else. Just to know that her gifts helped somebody and hopefully means that they're still going and will be able to continue giving someday themselves."
By registering as an organ or tissue donor, you can bring hope to patients and families who are still holding out for a miracle. Celebrate your loved one's life-giving gift and consider registering to be an organ donor in their memory. Let your loved one's legacy live on through your own selfless decision.