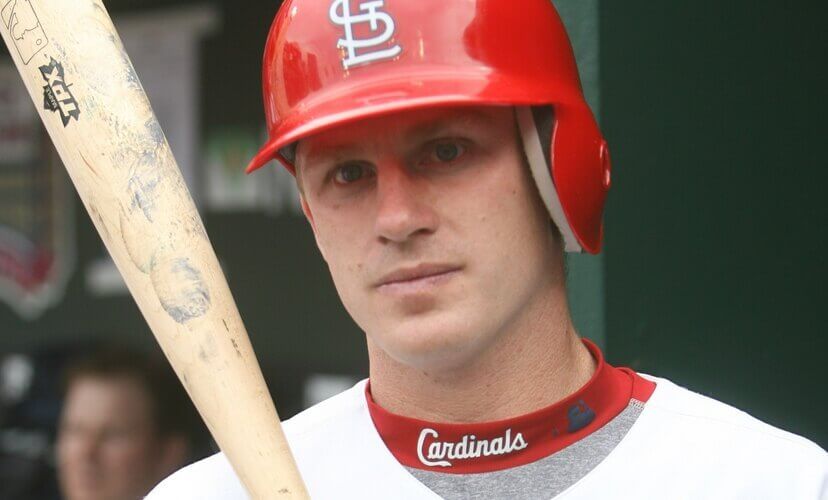 ST. LOUIS, 5/12/2022 -- The St. Louis Cardinals and Mid-America Transplant have launched a partnership to raise awareness and increase the number of organ and tissue donors across Cardinal Nation. The launch of the FansForLife.org website, along with the enthusiastic support of former Cardinal David Eckstein and a series of events at Busch Stadium, will make it easier than ever for Cardinal fans to help save and heal lives by adding their names to the national organ and tissue donation registry.
David Eckstein, major league baseball veteran and Most Valuable Player of the St. Louis Cardinals' 2006 World Series Championship, is teaming up with Mid-America Transplant to promote FansForLife.org. Eckstein has tirelessly supported organ donation and appreciates the lifesaving act of donation because it hits close home. Four of his family members have received kidney transplants, and three additional family members have donated their kidneys.
"Cardinals fans are the most generous in baseball and always step up," said Eckstein. "As a registered donor, I'm asking you to join me on the donation team. Together, we can increase the number of people on the national registry so more patients can receive the live saving and healing transplants they need."
"We're proud to welcome Mid-America Transplant into the ballpark to show support for transplant patients, donors and families," said Dan Farrell, Senior Vice President of Sales & Marketing of the St. Louis Cardinals. "We encourage everyone across Cardinal Nation to become Fans for Life by registering as organ and tissue donors."
"The first step toward someday saving and healing lives is to join the national registry for organ and tissue donation," said Diane Brockmeier, President and CEO of Mid-America Transplant. "Then, tell your family and let them know how to make your final wishes become lasting legacies through the gift of organ and tissue donation."
Throughout the 2022 Season:
Listen for David Eckstein during broadcasts across Cardinal Nation to learn how and why joining Fans for Life can change lives.
Visit FansforLife.org to join David Eckstein on the donation team by adding your name to the national registry and helping save lives.
Stop by the Mid-America Transplant booth at Busch Stadium to join other Fans for Life on:  

Friday, May 27 vs. Brewers @ 7:15 p.m.
Wednesday, June 15 vs. Pirates @ 6:45 p.m.
Sunday, June 26 vs. Cubs @ 1:15 p.m.
Thursday, July 14 vs. Dodgers @ 6:15 p.m.
Sunday, August 14 vs. Brewers @ 1:15 p.m. Donate Life Day
Thursday, September 15 vs. Reds @ 6:45 p.m.
Everyone who stops by to learn more will pick up a special Fans for Life baseball card featuring David Eckstein. Fans who register or show their donor registration will get an enamel St. Louis Cardinals Fans for Life pin. Fans can make it a "double play" by registering at the booth with a buddy, and both will walk away with an exclusively designed Fans for Life t-shirt, including the Cardinals logo and David Eckstein's number 22.
 
With the purchase of a special Theme Ticket for the Donate Life Day on Sunday, August 14, fans will receive an exclusive Cardinals cap supporting organ and tissue donation. A portion of each ticket sold will be donated back to Mid-America Transplant's Family House where individuals and their families wait for or recover from a lifesaving transplant.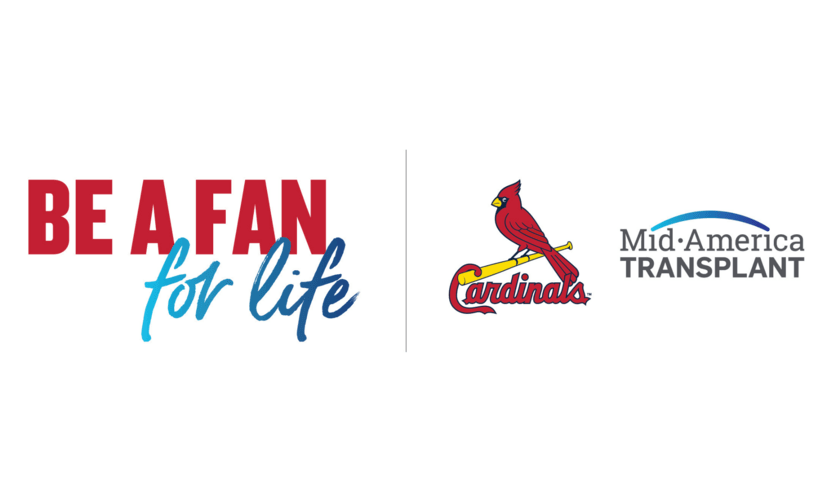 About Mid-America Transplant
Mid-America Transplant enables adults and children to receive lifesaving gifts through organ and tissue donations. For more than 40 years, it has facilitated and coordinated organ, tissue, and eye donation, and now serves 84 counties covering eastern Missouri, southern Illinois and northeast Arkansas that together are home to 4.7 million people. It saves lives by providing expert and compassionate care for organ donors, recipients and families, and transforms the clinical processes required to recover and transplant organs and tissues. Mid-America Transplant was the first such organization in the U.S. to use an in-house operating room for organ recovery and pioneered innovative models of increasing donor registry enrollment to provide organs and tissues to those in need. It is federally designated as one of 57 such organizations in the U.S. and is the first organ procurement organization (OPO) to be recognized as a recipient of the Malcolm Baldrige National Quality Award for Performance Excellence, and the only two-time recipient.
 For more information, visit www.midamericatransplant.org.