Taking part in the Olympic Games is every athlete's dream and requires huge amounts of determination and long years of training. We root for the athletes because there's nothing bigger; they've sacrificed any shred of normalcy for a chance to prove they're the best. 
A different kind of Games—and a different kind of sacrifice—will be celebrated this year in California.
It's commonly referred to as "the world's largest celebration of life," or otherwise known as the Transplant Games of America.
For the first time, San Diego, California will see close to 10,000 organ recipients, donor families, living donors, and donation advocates converge upon the city when they host the 2022 Transplant Games in late July to early August. It is the largest community gathering of its kind for individuals, families, and loved ones of those who have received or given a life-saving organ, cornea, or tissue donation.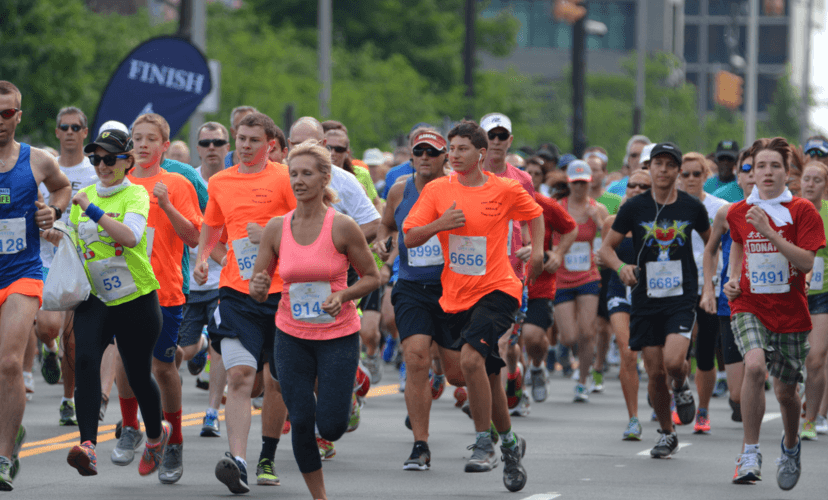 Every two years the Transplant Games gather 40 state teams and several international teams, for a week-long competition. These teams are made up of close to 2,000 transplant recipients and living donors, and compete in 20 Olympic-style athletic and recreational competitions. Each athlete can choose to participate in up to five sports, including basketball, tennis, track and field, golf, darts, swimming, cycling, and more. 
Athletes who prevail in their sports even earn real medals. 
"There are a lot of events and a lot of things that happen in San Diego," said Transplant Life Foundation President Bill Ryan. "But there are very few that save lives."
The events not only serve as an opportunity for donor families, recipients, living donors and professionals to engage with one another and share stories, but it celebrates donors who gave the selfless gift of life.
For the athletes, the real honor comes from seeing donor families in attendance. Donor families attend to see what their gift has done for people and the real impact they've had in their lives.
"Recipients and living donors come out to celebrate the amazing miracle of life," said Ryan.
When donor families make the hardest decision of their lives, it brings good to thousands and thousands of people. The Transplant Games are an opportunity for recipients and living donors to show how their lives have turned around through the gift of life. 
"You would be surprised at how serious they are," says Ryan. "These athletes are anxious to prove that they have returned to good health. They are not pros, but it's a way to get out and show they still have their stuff."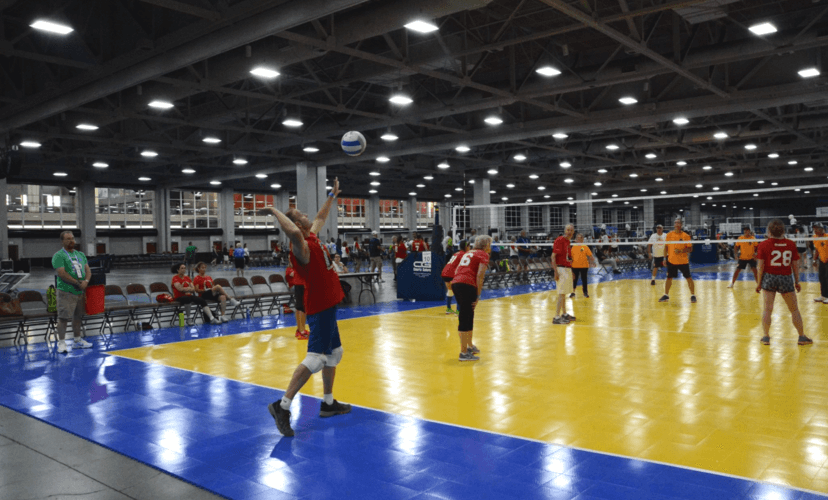 More than an ath­let­ic event, the Trans­plant Games of Amer­i­ca high­light the crit­i­cal impor­tance of organ, eye, and tis­sue dona­tion, while cel­e­brat­ing the lives of organ donors and recip­i­ents.
And unlike the Olympic Games, participating in the Transplant Games isn't about winning, it's about the community. "I look forward to seeing everyone again. Attending the games is like a huge family reunion," said Laurie Brown, a kidney recipient and member of Team Mid-America Transplant United. "I love the camaraderie of the games and seeing others living healthy lives because of the miracle of transplantation."
Recipients can relate with others who have been through the same things, an experience the average person just can't understand. Regardless of whether they win or lose, it's about thriving.
Dave Scheffer, another member of Team Mid-America Transplant United, agrees. Scheffer donated a kidney to his son, Hayden. "I look forward to the games because of the emotions of stepping back and appreciating life and the gift we have been blessed with," he said.
Above all, it's a chance to give back to the people who saved their lives. And they might as well go for the gold while they're at it
Team Mid-America Transplant United is represented this year 58 registered team members, including 3 donor families and 19 competitors, ranging in age from 10 to 78. The Transplant Games take place in San Diego, California from July 29 to Aug. 3. Click here for more information.