It's the season of gratitude, and there is no greater gift than the gift of life. Counting blessings at this time of year takes on a whole new meaning for organ and tissue recipients. Whether you are a recipient, donor family, or advocate of donation, there are many ways to share your gratitude for organ, eye, and tissue donation.
Ways to Share your Gratitude During the Holidays
1. Light a special candle for your donor: Rather than light a regular candle, designate one that you light specifically to honor your donor and their family. If you know personal details about them, honor their memory by lighting it on occasions that were special for them.
2. Design a memorial: There are so many different ways to create a memorial. It can be something as simple as a plaque or planting flowers, trees or vegetables in a garden that you'll watch grow each year. Or you can plant a tree in a public place. Every time you visit the area, you'll think of your donor.
3. Visit Mid-America Transplant Donor Memorial Monument: The 12-foot bronze sculpture stands in honor of organ and tissue donors and their families. It is encircled by a serene fountain of water in the center of a tree-lined grassy garden. An inscription at the base of the sculpture reads, "Honoring organ and tissue donors for the Gift of Life they gave to others". Nearby, words like Love, Hope, Courage, Life, and Heroes represent the spirit of donation and the donors themselves.
4. Share your Story: How has donation or transplantation touched your life? Celebrate your story of hope and gratitude by submitting it to the Stories page of our website.
Expressing your Gratitude Year-Round
Gratitude for the gift of life does not stop with the end of the holiday season. Here are a few ways to celebrate donation and transplantation throughout the year.
Participate in National Donate Life Month: Raise awareness and support organ donation during National Donate Life Month, which is held every year in April. NDLM is a time to encourage Americans to register as organ, eye, and tissue donors and to honor those that have saved lives through the gift of donation. In addition, NDLM features an entire month of activities you can participate in to raise awareness around the mission.
Run or walk in the Celebrate Life 5K: Walk or run in honor of your donor and their family in the annual Celebrate Life 5K held every year in October.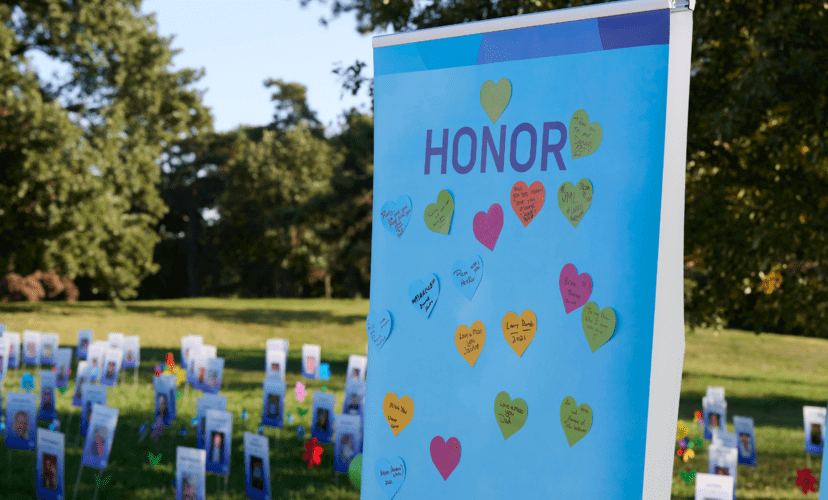 For Recipients: Writing to Your Donor Family
How do you properly say thank you for a gift that keeps on giving? It can be a moving experience for recipients to reach out to their donor family to express gratitude after receiving a life-changing transplant. It may also bring closure to the donor family that is mourning the loss of a loved one. For many recipients, writing to their donor family is the most difficult thing they have ever done.
Getting started with your letter:
Approach the conversation with sensitivity in mind.
Thank your donor family by sharing how the experience has affected your life. Are there things you're able to do now that you couldn't before? How are you honoring your donor in your day-to-day activities?
Use first names only in the letter and closing signature.
Refrain from using any identifying information, such as address, city, phone number, email address or last name.
You may include a photo of yourself but identities must be kept confidential.
Detailed instructions for sending your letter as well as frequently asked questions can be found here.
In addition, here are some phrases and sentences to help inspire your own personal message:
There are no words that can adequately express my sincere gratitude and thanks
I want to let you know what a difference your loved one's kindness and generosity has made in my life
I want to express my heartfelt appreciation for the chance you've given me to continue living a normal, productive life
It's been six months since I received my new kidney and I was able to return to work full-time and run after my children. Thank you.
Not a day goes by that I don't think of your family. Thank you from the bottom of my heart.
Just as every transplant journey is an individual one, so, too is the choice to honor your donor. Keep in mind that some donor families will choose to write back and others will not. Follow your heart to develop your own meaningful ways to honor your donor and the life-saving gift they've given you.