Alisa J. says the impact that donor families had on her is what inspired her career move into organ donation. "When I first became a nurse, I was really interested in neurotrauma, but I had no idea that nurses were involved in the organ donation process," she said. "I was able to connect with a few donor families when I was a bedside nurse and I just thought that was amazing. So I made the decision almost five years ago to move from the hospital setting to Mid-America Transplant. It was such a good decision."
A position opened up and Alisa applied. After going through an in depth interview process, she got the call with an offer to join the team. "I was on vacation in Key West, Florida. They called me to offer the job and it was a big celebration," she said.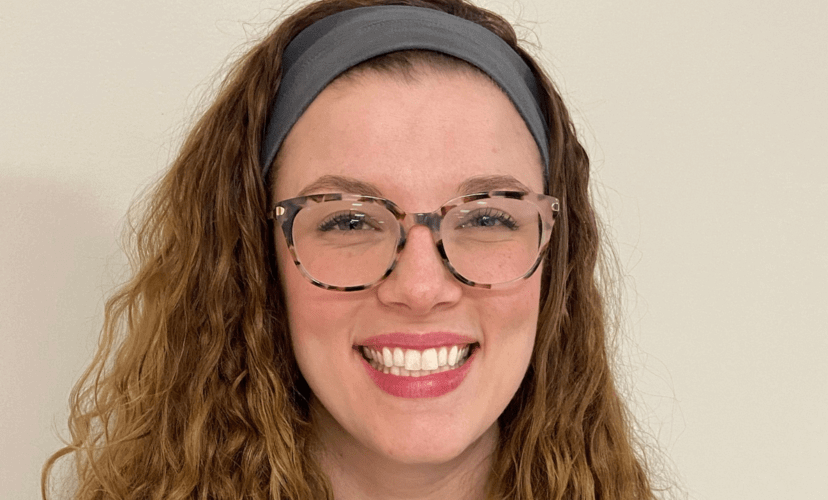 Alisa has now been an organ procurement coordinator for Mid-America Transplant for the last five years and has had the opportunity to be involved in all aspects of the donation and transplant mission. "As an organ procurement coordinator, pretty much anything to do with organ donation from the initial referrals all the way to the transport of organs is our responsibility," she added.
Plus, as an organ procurement coordinator, no two days are ever the same. You could work three days in a row and be involved in a different aspect of the mission all three days. "We do a lot of different things and there's so much variety in the job," Alisa said.
Because of all the different things that organ procurement coordinators manage, Alisa says communication between team members is a huge aspect of the role. "The actual nursing skills can be learned over time," she said. "But the communication piece is such a big part that somebody coming to work for Mid-America should be comfortable or open to learning. And to feel comfortable with the people that you're working with. You need to be able to trust those people and be trustworthy yourself so that other people can rely on us when that's needed."
There's also a sense of autonomy in the role, which Alisa appreciates. "We're communicating with our management and letting them know what we're doing instead of management telling us what we're going to be doing. You do have to be able to work independently."
Organ procurement coordinators at Mid-America Transplant also have the benefit of being exposed to a lot more than what a nurse would do in a traditional hospital setting. In a hospital, nurses take care of patients at the bedside. The orders come from a physician or someone similar and the nurses carry out those orders. Typically, there are multiple people who are involved in the care of the patient, but the nurses are the ones carrying out all of the work. At Mid-America Transplant, the organ procurement coordinators are the nurses who decide what they're going to do for the donor. "We work off protocols, of course, but ultimately it comes down to your own clinical nursing judgment and experience to decide what the donor needs," Alisa said.
These nurses not only get to learn a wide variety of responsibilities, but Alisa says they're also rewarded beyond measure. "I know family and friends who have received organs and seeing the impact on their lives, whether it's one extra year or five, it gives them so much more time with their loved ones," she said. "Knowing that the work that I do is helping people in that way is really my favorite aspect."
Alisa knows that working for Mid-America Transplant is a privilege in itself. "Even though we're always doing such great work, Mid-America Transplant is always focused on doing better. There's such a focus on improvement and innovation and being the best of the best. It's all an effort to get people off the waitlist," she added.
"You definitely know that you're helping people in this role. I just really love my job."
If you're like Alisa and you desire to work in a career where everyone is passionate about what they do, consider joining an organization committed to a lifesaving mission and find a rewarding career with Mid-America Transplant. View our current job openings.