"I could never do your job, it must be sad every day." That's the general sentiment Kerry Apken hears anytime someone learns about her role with Mid-America Transplant. As a family support coordinator, Apken's job is to work with families as they consider organ, eye and tissue donation for their loved one. It's a job she does with pride. "Yes, there are days when working with a donor family can feel emotionally draining but it's also amazing," she says. "It's really an honor to meet the families that are willing to give that gift during such a terrible time. I'm going into my 13th year and I don't think I could ever imagine doing anything else."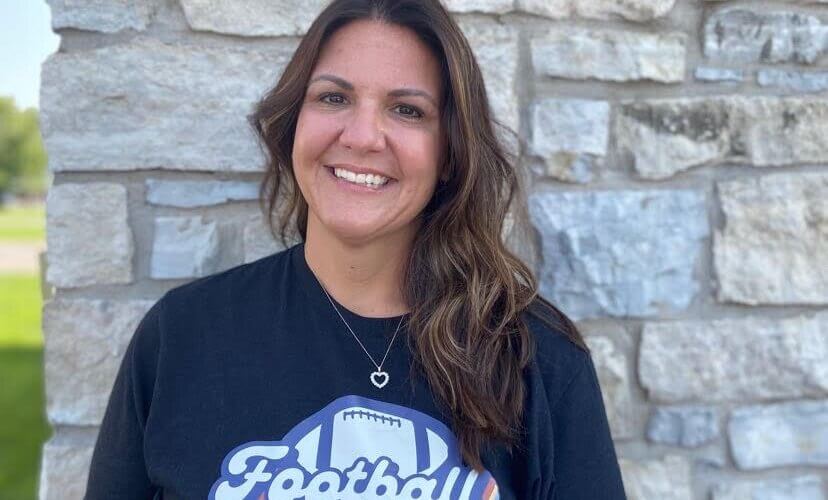 What motivates Apken to keep going on the hardest days? The mission. Every day, she gets to work toward saving lives through excellence in organ and tissue donation. And for Apken, saving the lives of children is especially bittersweet. "Just two days ago I got to call a mother and share with her that we were able to place her little boy's heart and that was something that she really thought would never happen because he had been so sick," she says. "Being able to make that phone call to share that her child lives on through organ donation is just an amazing thing." 
Right now in the United States, there are 1,900 children under the age of 18 waiting for various organs, and more than 25 percent of them are under five years old. That's why every year during National Donate Life Month, we celebrate National Pediatric Transplant Week and the powerful goal of ending the pediatric transplant waiting list. 
Ending the pediatric transplant waiting list 
This year, National Pediatric Transplant Week takes place April 24-30. It was developed by Donate Life America in partnership with the United Network for Organ Sharing (UNOS), the American Society of Transplantation (AST), American Society of Transplant Surgeons (ASTS), the International Transplant Nurses Society (ITNS) and Transplant Families. And it exists for the specific purpose of spreading awareness for organ donation so that we can one day live in a world where no child is on a transplant waiting list. 
Throughout Pediatric Transplant Week, clinical partners share patient stories (candidates and recipients); donor families whose children have saved and healed lives through organ, eye and tissue donation are honored; and recipient families share their thanks and milestone celebrations. 
The number of children that require transplants
What makes pediatric transplants different from other organ donations is that organ size is critical to success because children often respond better to child-sized organs. In 2020, more than 1,700 children received life-saving transplants, matched from nearly 900 pediatric organ donors. While the donors ranged in age from newborns to 17, most were between 11 and 17 years old; though 2020 saw an exception: more than 120 pediatric organ donors were babies under the age of 12 months. Many of the conditions that prompt the need for transplant can occur as early as infancy.  
National Donate Life Month raises awareness about organ donation
National Donate Life Month (NDLM) was established by Donate Life America and its partnering organizations in 2003 with the goal to raise awareness about donation, encourage Americans to register as organ, eye and tissue donors and to honor those that have saved lives through the gift of donation. In addition, NDLM features an entire month of activities you can participate in to raise awareness around the mission. 
Honoring donors and their families for their life-saving gifts is what Apken loves most about her job. "It means so much to know that there are people out there who are just so kind, so helpful and so selfless," she says. "Donor families are willing to reach out on one of the worst days of their lives and think about giving someone else the best day of their lives so it's pretty cool. It really is."
We hope you'll be a part of this interconnected life-sustaining community during National Donate Life Month and during National Pediatric Transplant week by registering as an organ, eye and tissue donor. Sign up for the donor registry, and increase the chance that patients waiting will get the transplants they need to survive.