The first symptom Lakevious's mother noticed in her seven-year-old son was that the whites of his eyes had turned a deep yellow.
"His eyes should not be that color," she thought. She took him to their local primary care doctor, but the staff there assured her that his bloodwork was normal.
Something still did not feel right. When Lakevious's eyes had not improved by the following week, his local doctor scheduled an appointment for him at Arkansas Children's Hospital in Little Rock. While they waited, his mom started noticing more concerning symptoms. Lakevious stopped asking for snacks. He refused meals and took naps instead. "That's not like him," she said.
Then her son's health took an even more serious turn. He couldn't hold onto objects without dropping them. He was unable to lift his feet off the floor and tripped when he tried to walk. When the day of his appointment came, hospital staff could see right away that his liver was failing. "You need to get to St. Louis tonight," they told the family.
Lakevious and his mother, who was pregnant at the time, boarded a helicopter immediately. They arrived at St. Louis Children's Hospital and began the harrowing wait for a liver transplant, which was the only thing that could save him.
As his other organs started to fail, Lakevious was put on dialysis to keep him alive.
Finally, a match came in.
On September 18, 2022, Lakevious underwent surgery for a liver transplant. The surgery had gone well. But he wasn't out of the woods yet. Doctors told his mother, "his lungs are very sick, this does not look good at all."
"They had him sedated completely for a week. He didn't move," she said.
Each time Lakevious's mother received another frightening update, she became sick to her stomach. Between the pregnancy and her overwhelming fear for her son's well-being, she was running to the bathroom up to four times a day.
And she was alone because her mother stayed in Arkansas to care for her three younger sons.
"We didn't know how long we were going to be in St. Louis," she said.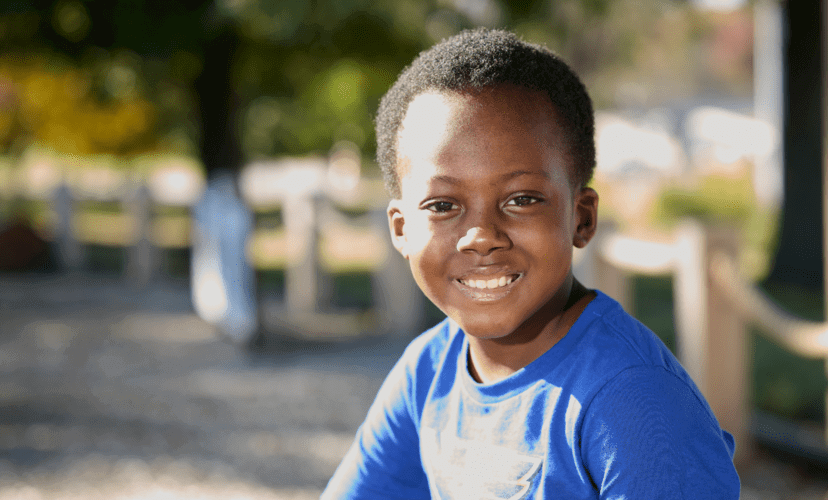 Family House Provides a Place to Recover
During recovery, Lakevious's lungs made what doctors characterized as a miraculous improvement. Long before they expected to, hospital staff removed his breathing tubes, the dialysis port in his neck, and finally his catheter. After a near-fatal ordeal, Lakevious was on his feet again because of the life-saving gift of a liver donation. 
Although Lakevious was out of immediate danger, he still needed daily care. With their family far away in Arkansas, his mother wasn't sure how she and Lakevious would be able to stay in St Louis.
Thankfully, they were able to take advantage of staying at the new Mid-America Transplant Family House, which opened in May of last year. The Family House provides patients and their family a place to stay during their transplant journey.
"It's been a stress relief," said Lakevious's mother.
The Family House is equipped with 21 fully furnished single-family apartments. Patients can cook meals, wash clothing, watch cable tv, connect to wifi, and most of all, connect with a community of families facing similar health challenges.
"It can be an uncertain experience. I can't imagine how overwhelming that is," said Julie Walton, Mid-America Transplant programs coordinator. "The Family House helps provide a safe place to stay that is going to support them. They'll be around other transplant patients and caregivers and have that support."
Mid-America's new Family House is a watershed accomplishment in the organization's journey to "support families, patients and the community while providing high-quality organs and tissues for transplant."
The average length of stay for guests of the Family House is 100 days. Lakevious didn't need that long. After just three weeks, he was back to jumping, scrambling, and leaping over everything in sight.
And the first thing Lakevious planned to do when he got home to Arkansas?
"Hug every person in my family. I miss them."
Give the gift of life and register as an organ donor today
Lakevious was able to return to his family because a generous organ donor gave the ultimate gift. Without it, the story of this energetic 7-year-old boy would have ended very differently.
By registering as an organ or tissue donor, you can bring hope to patients and families who are holding out for a miracle. Register to become an eye, organ and tissue donor today and let love and healing be your final legacy.