Carrie is used to fast-paced environments. Before she joined Mid-America Transplant as a tissue and ocular procurement coordinator (TOPC) in 2021, she worked for five years as a Navy medic.
"Being in the Navy, it's crazy," Carrie said. "We're on call 24-7, seven days a week, 365 days a year. And things change in microseconds. You have to be able to adapt and overcome intense situations."
As a Navy medic, Carrie had limited exposure to organ and tissue donation. But it was in witnessing the miracle of donating life that piqued her interest. She said, "I was a part of two transplant surgeries during my time in the Navy. And being able to see all that goes on with it was such a unique experience."  
After she left the Navy, her role in various hospitals in the St. Louis area brought her into contact with Mid-America Transplant. Fascinated by the field of organ and tissue donation, Carrie decided to apply for a job with the organization. She was hired as a TOPC, a position that required her to work with a team to assess the viability of tissue donations and perform the surgical recovery of these gifts.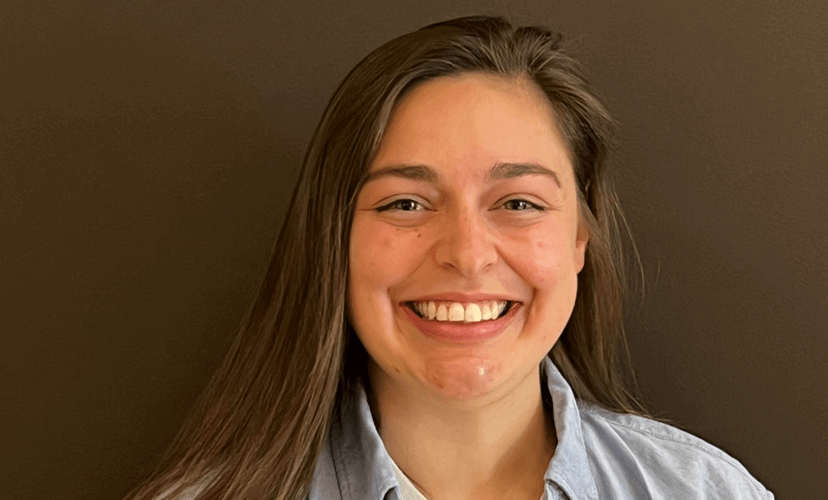 Making the adjustment from TOPC to clinical trainer
After roughly one year as a TOPC, Carrie's interest was piqued again when a clinical trainer position opened up. She interviewed and was thrilled to be offered the role, which includes onboarding new hires and providing support to existing teams. "I get to teach them the whole process," she said. "Every single aspect of the tissue donation process."
Carrie finds the inherent nurturing that comes with training to be the best part of her new role. "I wanted this training job because I love to watch people grow, and I love to watch us grow as an organization," Carrie said.
Creating the smoothest training transitions
Carrie spends part of her time refining the organization's training process in order to create the smoothest transition possible for her team.
"I'm focused on getting our new hires the best training and education that I can give them," she said. Sometimes that means restructuring a training protocol from the ground up, and sometimes it's just making sure that helpful information is in the right place at the right time. Carrie has been part of the team in charge of revamping the tissue education curriculum and creating in-depth resource guides for employees to refer to for performance excellence.
"We're growing so fast as an organization. When you're onboarding many employees, having a streamlined and standard training process is key.  As stewards of the lifesaving and life changing gift of tissue donation, we need to have our people functioning at their very best." As a result, Carrie comes up with tips, checklists, and reminders for new hires and seasoned employees. All of her efforts focus toward one important goal. "I want to be there for them," she added.
Building a supportive, team-focused environment
Carrie especially cherishes opportunities to witness team members having an "aha" moment during the training process. "It's like a switch goes off in their head and they have become something totally different from (where they were) a month ago," Carrie added. "It's just a beautiful thing."
She is passionate about her role at Mid-America Transplant because she loves to help people grow, and ultimately finds meaning as part of a team that saves lives through organ and tissue donation. "It takes time to implement new processes," she said. "It takes patience, understanding, and assurance. I try to put myself in their shoes and remind them of why we do what we do.  Our work allows donor heroes to leave a lasting legacy through their gifts of organ and tissue donation, and it heals and saves lives." 
Carrie thinks that for someone who loves a fast-paced environment, Mid-America Transplant would be the right fit. With a supportive community of colleagues and close proximity to the inspiring full cycle of organ and tissue donation, it's no surprise that employees like Carrie continue to seek out ways to grow within the organization.
"It's such an amazing opportunity to see the organ and tissue donation process come full circle."
If you feel a calling toward organ and tissue donation, consider joining an organization committed to a lifesaving mission and find a rewarding career with Mid-America Transplant. View our current job openings.